Pre-Rally Update
Ethan, Lauren & Joshua (Witan Team)
Saturday 22nd June
Welcome to our first Witan Team blog! These are to keep you up to date with what your Witan Team is up to and how the organisation is progressing. Since you last saw us dancing our way through Aber does ABBA ball we've pushed full speed ahead and made quite a bit of progress.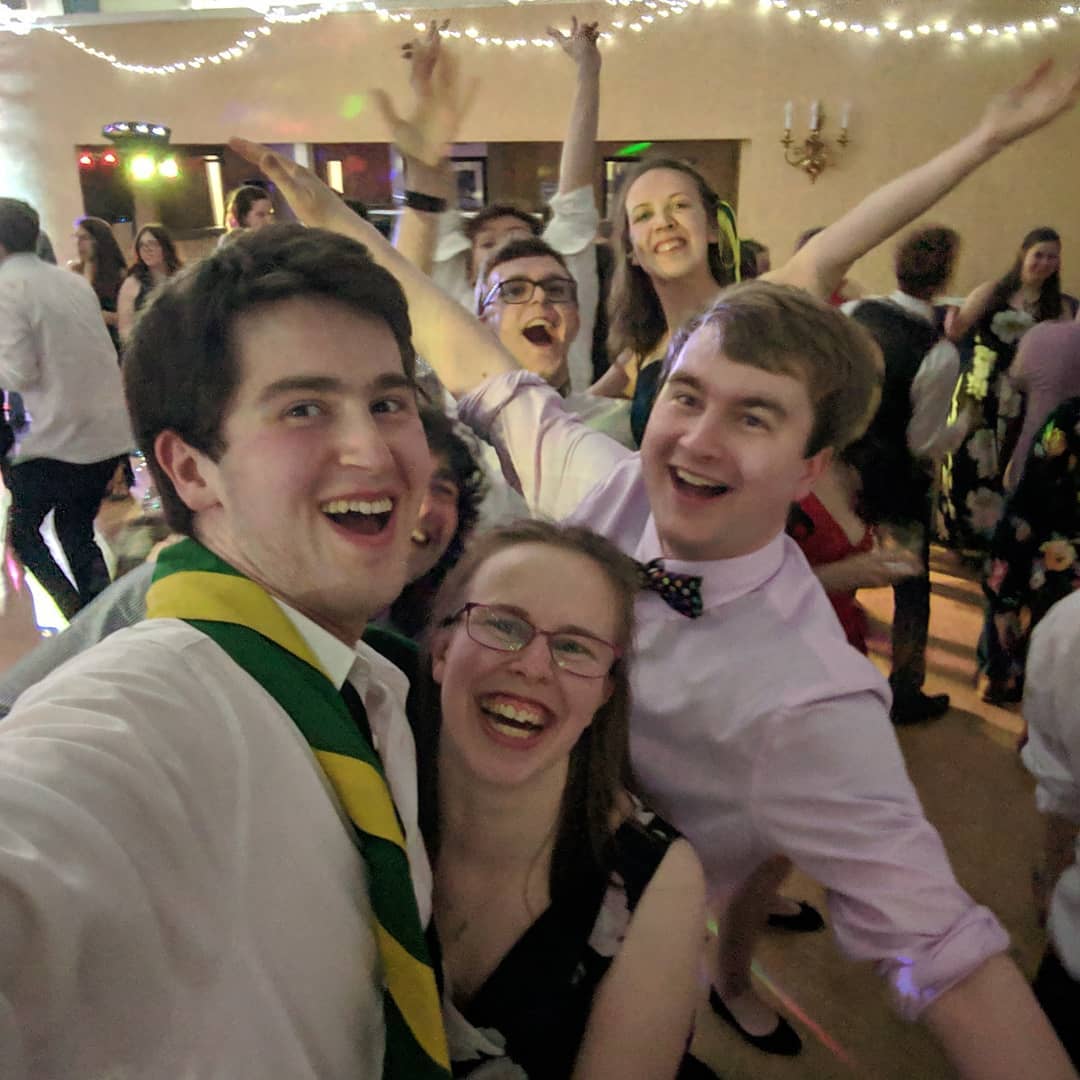 You Said, We Did!
Based on your feedback we will aim to make Witan 9 days long in the Summer of 2020 and will avoid all major UK Jamborees and international camps. To get there we will be flying and when in Switzerland travelling by coach to and from the airport. As voted for at the 2017 SSAGO AGM we will be camping at the Kandersteg International Scout Centre.
The trip will include a range of activities that are:
Adventurous (e.g. Hiking, Mountains, High Ropes, etc...)
Cultural (e.g. Castles, Museums, Sightseeing, etc...)
Relaxing (e.g. Swimming, Mountains, etc...)
There will be plenty of opportunities for enjoying the amazing mountain views Kandersteg has on offer, meeting international Scouts and Guides and visiting Our Chalet which is the world centre for Guiding. You will be able to pick your own activities from a wide selection of what's on offer by ranking which you'd prefer to do. This will be used to create you programme. There may also be the opportunity to pay for extra activities outside the main trip cost.
And yes, there will be badges!
If you have anymore ideas for Witan please do get in contact via witan@ssago.org.
You can view more potential activities
here
Witan's Fundamentals
We have now completed a budget for Witan and rough programme. We are expecting it to cost around £600 per person if it's 9 days long which will cover you transport to and from the UK, accommodation, catering and activities. Basically everything you will need on Witan!
There is now a potential date for Witan and we are in the process of securing our site booking. Once our budget has been approved by the SSAGO Exec we will be able to secure the site and announce the dates of Witan so watch this space! There will be multiple payment schedule options so you can pick one that suits you.
We are hoping to be able to reveal the date to you at Summer Rally
Stay Up to Date
In addition to this blog if you want to stay up to date with what we are up to and how you Witan is developing you can follow us on Instagram, Facebook and Twitter! We are currently publishing daily pictures of mountains and many of the scenic views Kandersteg has to offer for your to enjoy.
Get Involved
Think Witan sounds so exciting that you want to get involved in the organisation? We have a number of opportunities to help shape your Witan. Currently we are looking for a fourth person to join the core Witan Team and be responsible for our admin and fundraising.
If that sounds interesting to you please contact witan@ssago.org to find out more.