Witan Team Blog
Find out what your Witan Team has been up to...

September Reps Update
Joshua (Witan Chair)
Sunday 13th September
Hello!
It's been a wild ride since we last saw you! Due to the pandemic the trip has been postponed to the 3rd -11th of July 2021. Booking is once again open for the trip so if you want to join us on our international SSAGO adventure head to witan.ssago.org and join the 80 people already signed up. We are now working full speed ahead to prepare a awesome trip for the new dates!
What's a Witan?
Witan is an international SSAGO camp where Scouts and Guides at universities from all over the UK (and beyond!) meet up and camp together in another country. It's a bit like a Rally, but much bigger and with a much more exciting, international flare!
Witan 2021 is taking place at Kandersteg International Scout Centre in Switzerland from the 3rd - 11th of July 2021. There will be an amazing range of activities from the more adventurous (e.g. mountain climbing, high ropes and wild swimming), to the more relaxing (e.g. visiting waterfalls and exploring Our Chalet) while enjoying the wonders Swiss culture has to offer and immersing yourself in international Scouting and Guiding.
How about Virtual Witan?
Despite Witan being postponed to 2021 we didn't want people to miss out on part of the Witan experience due to lockdown so we hosted a fully virtual event on the trip's original dates. We hope you enjoyed it (we certainly did!) and if you want to find out more about what we got up to, please check our news article here.
Quirky Witan Facts
Did you know the Gadaffy 'Duck' plate famous for all those silly challenges at rally, originates from Witan? It was presented by the Libyan Scouts from their Jamboree to all the countries that attended the 1984 Witan in Florence, Italy as a token of friendship.
How Can You Help?
We need your help to spread the word of Witan to your club members! Witan is a once in a SSAGO lifetime experience that only comes around every 4 years so we want as many members as possible on this trip.
Book on Now Here: witan.ssago.org
February Witan Team Weekend
Rachel and Lauren (Witan Secretary & Activities)
Wednesday 13th May
We headed to Gilwell Park, the home of UK Scouting for another Team Weekend, this time focussing on activities and some admin, to make sure that you all have an exciting and action packed, but safe trip. We thought we'd give you an update on our own little fun-filled weekend by sharing some of what we got up to alongside planning…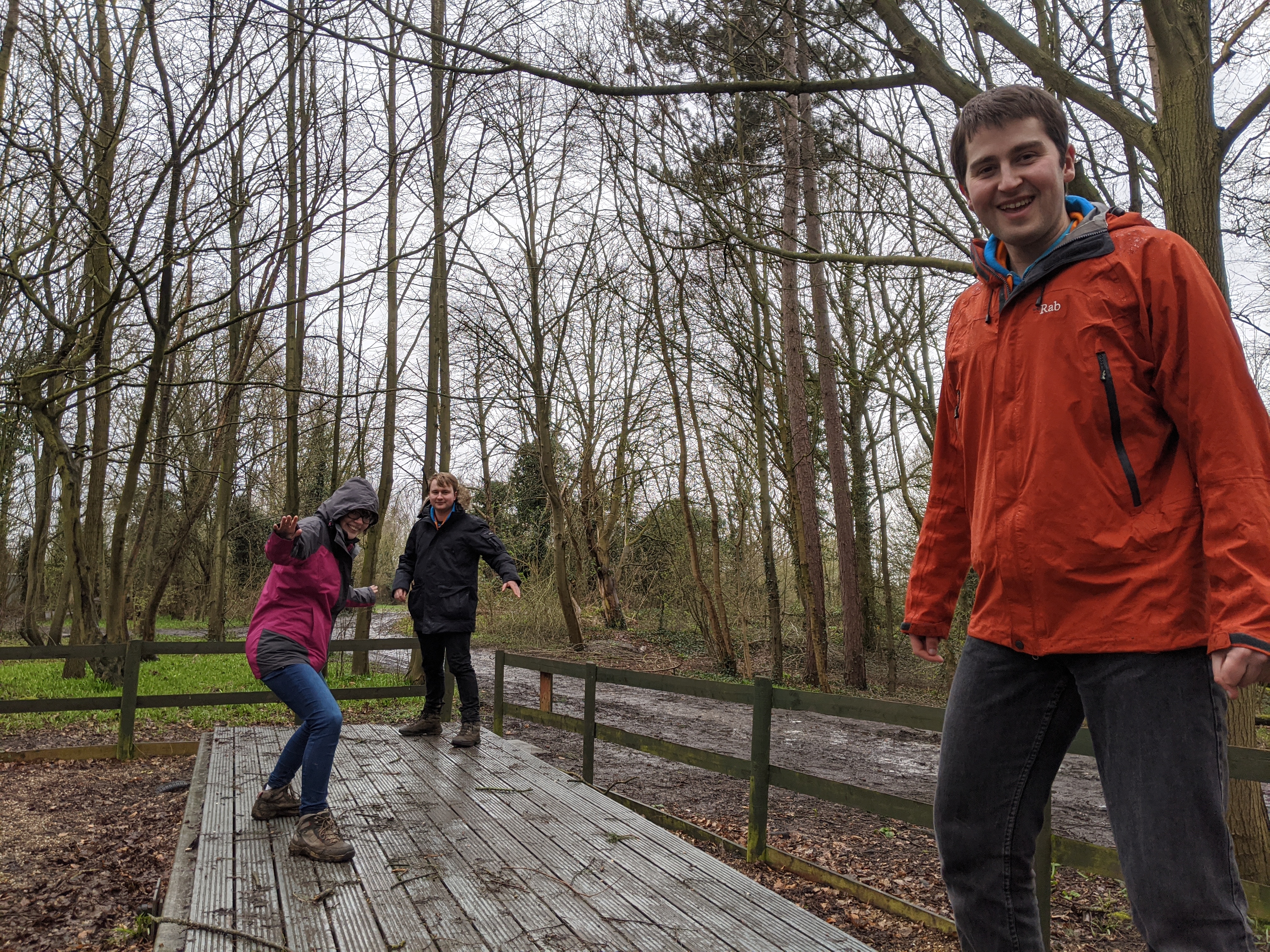 A haunted Gilwell?
We went on an adventure and explored an empty chapel, an abandoned swimming pool and an abandoned marquee. It was weird seeing everywhere so quiet, and extremely creepy exploring the site in the dark.
The mud...
After a rather wet winter, Gilwell Park was very muddy with a moat surrounding our cabin we were staying in. Let's just say that a lot of time was spent trying to find the driest path across what seemed like never-ending muddy fields. Looking forward to more, if less muddy team weekends in the future…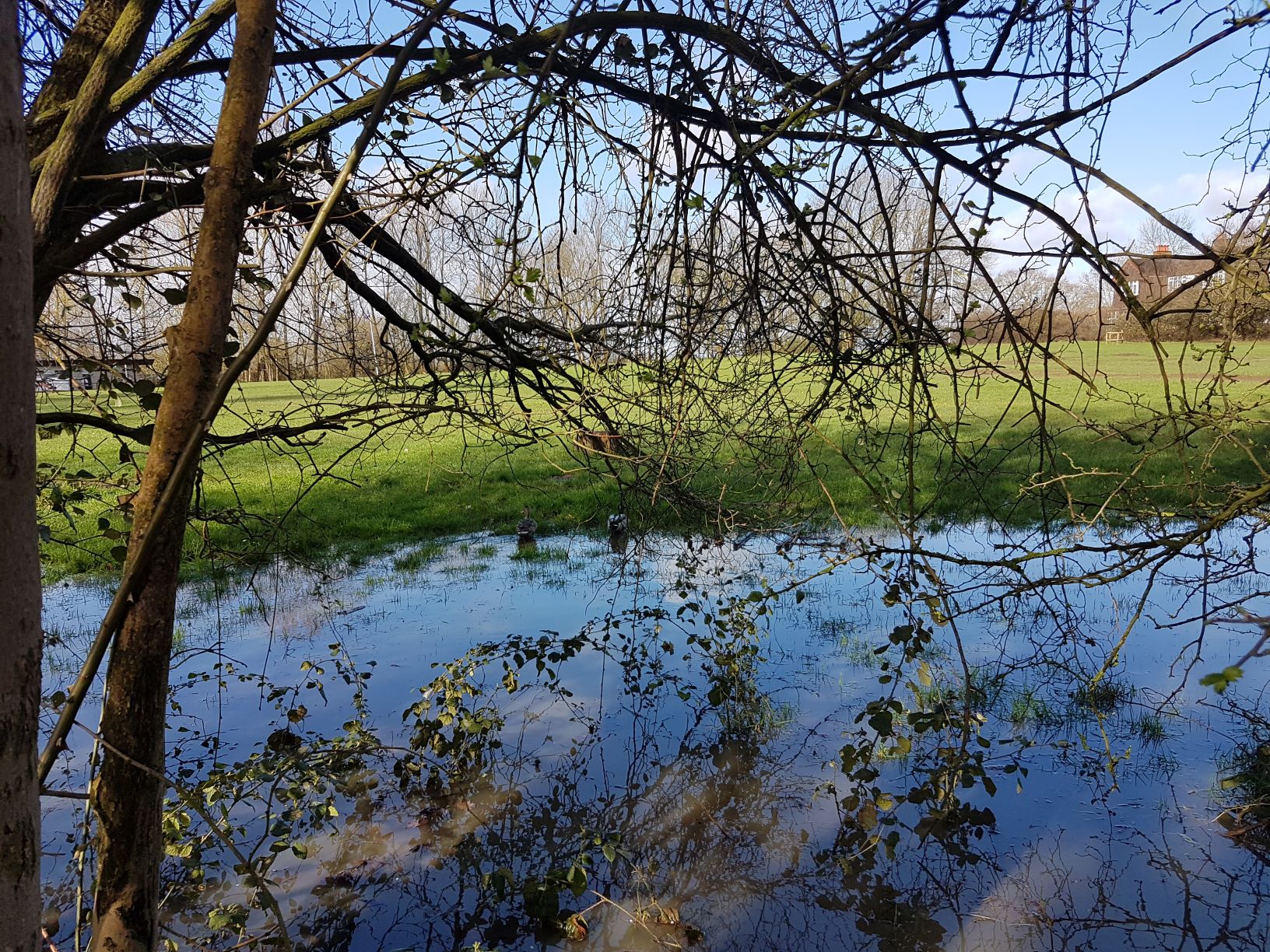 In search of dinner
We walked up and down Chingford High Street on Saturday evening deliberating what to have for dinner and finally gave up and drove to Dominoes instead. We enjoyed sitting in our very snug bunk beds whilst reading the messages written on the walls and ceilings of our little cabin.
Photoshoot
Our photoshoot started by taking photos in front of the White House, Ethan particularly enjoying posing for the camera. We also made the most of the Gilwell Park wedding fayre happening on Sunday by taking photos with the cars outside.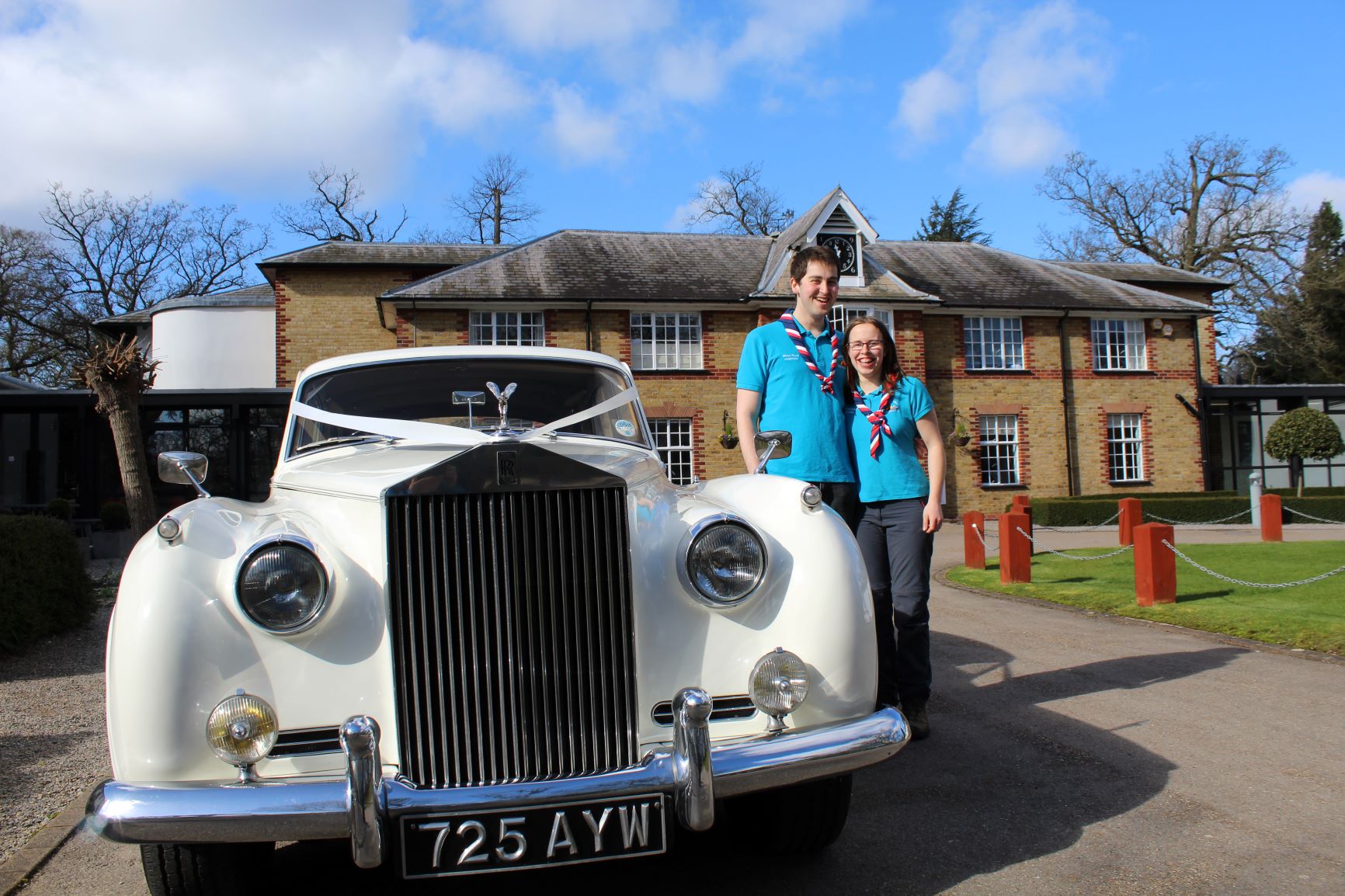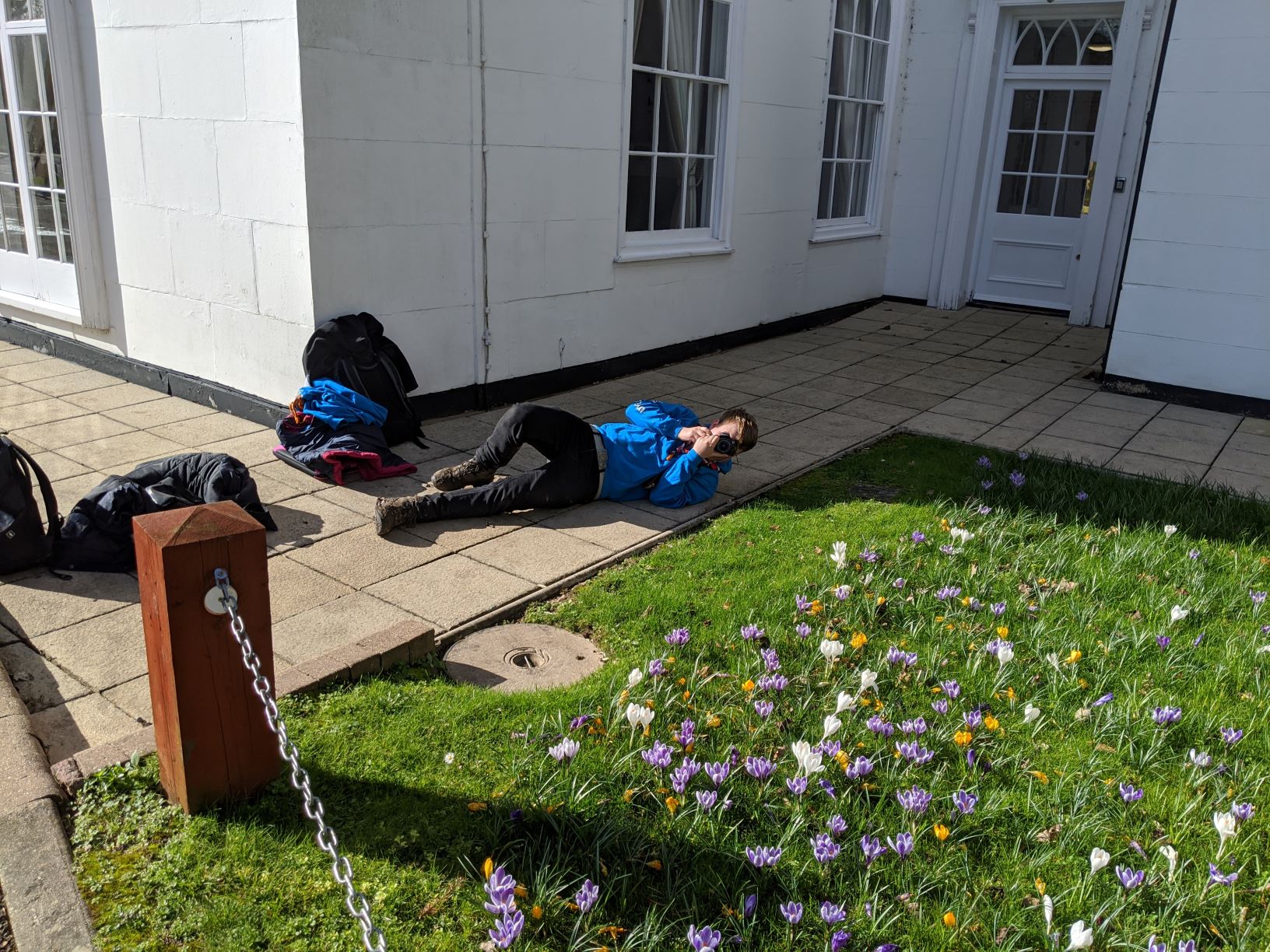 WITAN!
You are probably more interested in what we get up to on our team weekends! Huddled in the Adventure Cafe, with its free Wifi, we worked together to sort out activity allocations, sorting merchandise orders, critical incident plans etc. All in all, we had a very busy and highly entertaining weekend!

COVID-19 Update
Joshua, Rachel, Ellissa, Lauren & Ethan (Witan Team)
Monday 6th April
After taking into account the realistic possibility of not being able to run Witan this year due to the impact of COVID-19 we have decided that the event will not take place in 2020.
We have considered the financial implications on both participants and SSAGO of being forced to cancel, which now seems very likely, along with trying to reduce uncertainty and worry for participants and our volunteers. Given everything that's going on around the world it was not felt that it would be possible to deliver a safe and successful event this year.
We are considering the possibility of postponing Witan to 2021. If this were to happen, bookings would be reopened and more people would be able to sign up to the trip. If you'd be interested in attending a postponed Witan please let us know by registering interest below.
We know that this is a huge disappointment for many of you, as it is for us, but we feel this is the only option left for us to safeguard the safety and experience of everyone involved.
What is Witan?
Witan is an international SSAGO camp where Scouts and Guides at universities from all over the UK (and beyond!) meet up and camp together in another country. It's a bit like a Rally, but much bigger and with a way more exciting, international flare!
Much like Witan 2020, Witan 2021 would take place at the Kandersteg International Scout Centre in Switzerland. Expect an amazing range of activities from the more adventurous (e.g. mountain climbing, high ropes and wild swimming), to the more relaxing (e.g. visiting waterfalls, exploring Our Chale and the traditional Sauna) while enjoying the wonders Swiss culture has to offer and immersing yourself in international Scouting and Guiding.
Anything Else
If you have any further questions please contact witan@ssago.org.
Merry Christmas from the Witan Team!
Rach-elf (Witan Secretary)
Tuesday 24th December
Sleigh what??? 108 people booked onto Witan!!!
Booking closed on the 1st December so thank you so much to everybody who booked onto Witan - we can't wait for your presents at KISC. Just so you snow, if you did book on, Yule be receiving an email from the team shortly with information about the next booking stage, flights and most excitingly; merchand-ice!
The Witan elves have been busy designing a wide range of merchandise for you all this past month, so if you're feeling (s)elfish and fancy treating yourself to some snazzy Witan stash, keep an eye on our Snow-cial Media. On Christmas Day, we'll be starting our Twelve Days of Christ-merch, showcasing a brand new piece of Witan merchandise. Every. Jingle. Day.
We've also welcomed a new member to the team, the Witan mascot Youlbury the Phoenix! Named because of Witan's his-tree (read more about that here), keep an eye out for him online and at SSAGO events over the next few months!
If you're pine-ing away, wishing that you'd booked a place on Witan, Santa has a gift for you - the all new interested button! Click it and we'll add you to the waiting list (it won't add you to Santa's nice list, we're afraid), and if anybody drops out we'll contact you to see if you would like their place.
That's all from us here in the Witan Workshop, but first
Merry Christmas and a Happy New Year!

What we are looking forward to!
Lauren (Witan Activities)
Tuesday 26th November
Each member of the Witan team has written a short summary of what they are most looking forward to at Witan.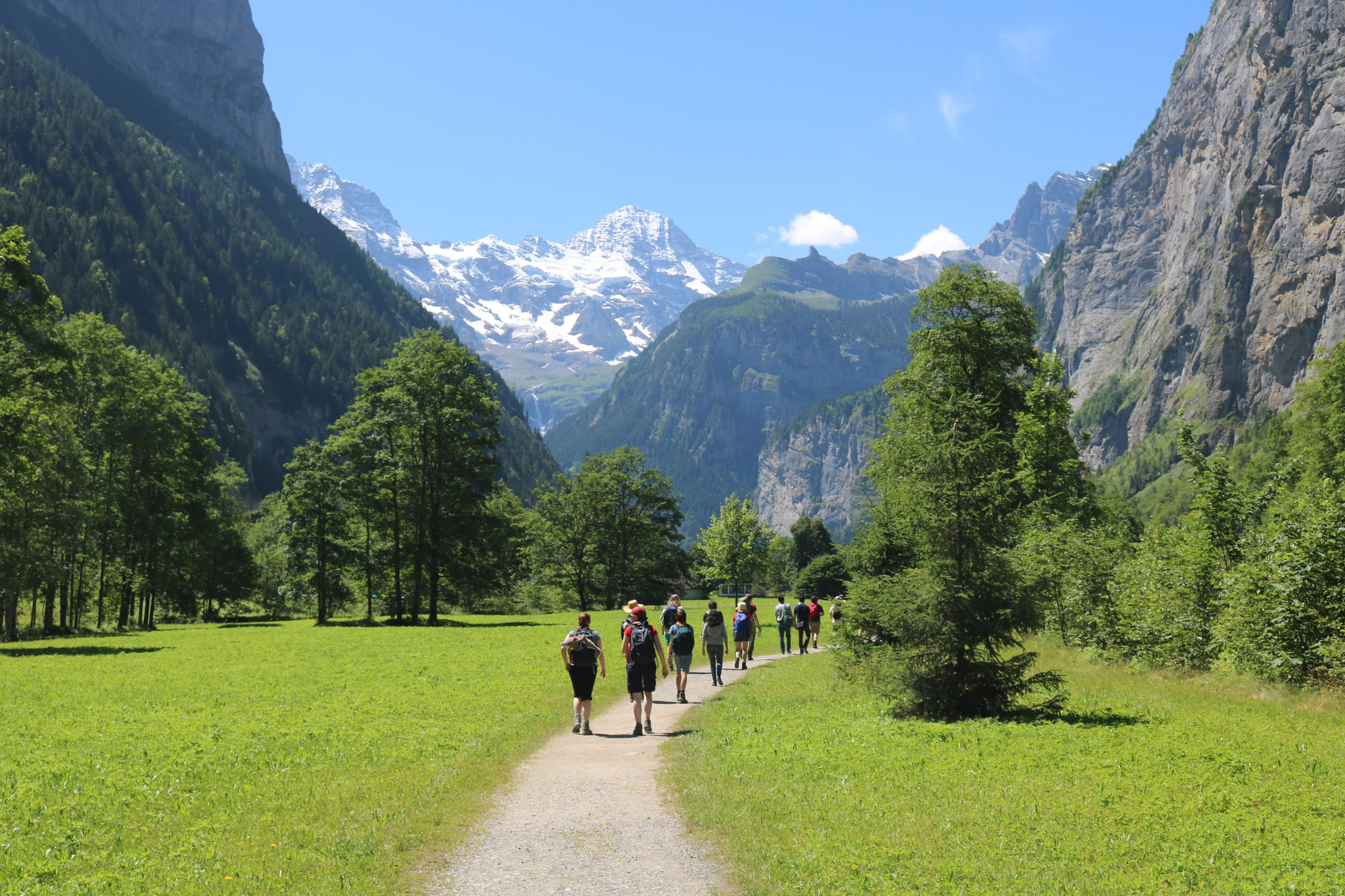 Witan Chair: Joshua
I can't wait to return to the wonder of Kandersteg and enjoy taking part in another amazing global experience. You really can't beat the spectacular views you have at Kandersteg every day, the buzz of hundreds of international scouts running around and the huge range of exciting activities and opportunities to take part in. I'm honoured to have the opportunity to take SSAGO back to such a special place and I hope as many of you will join us as possible.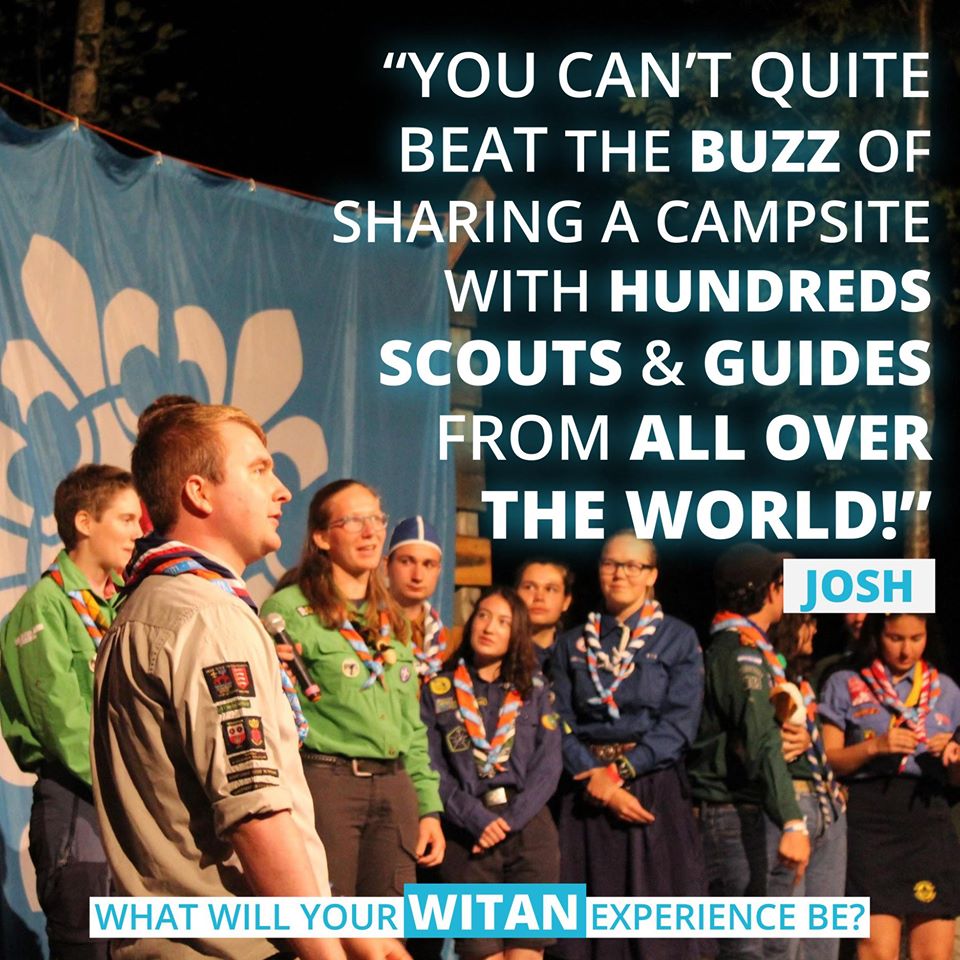 Witan Treasurer: Ellissa
I can't wait to go to Witan next year and start a new adventure in Switzerland with my SSAGO friends; after all it's an experience that only comes around once every 4 years. I'm looking forward to trying new activities, especially the international campfire which is attended by Scouts and Guides from multiple countries, all sharing songs, culture and stories.
Waking up in the mountains each day is going to be special and there will be plenty of opportunity to go up and explore them during the trip. And of course, like most SSAGO events the chance to earn or collect more badges is also a big highlight!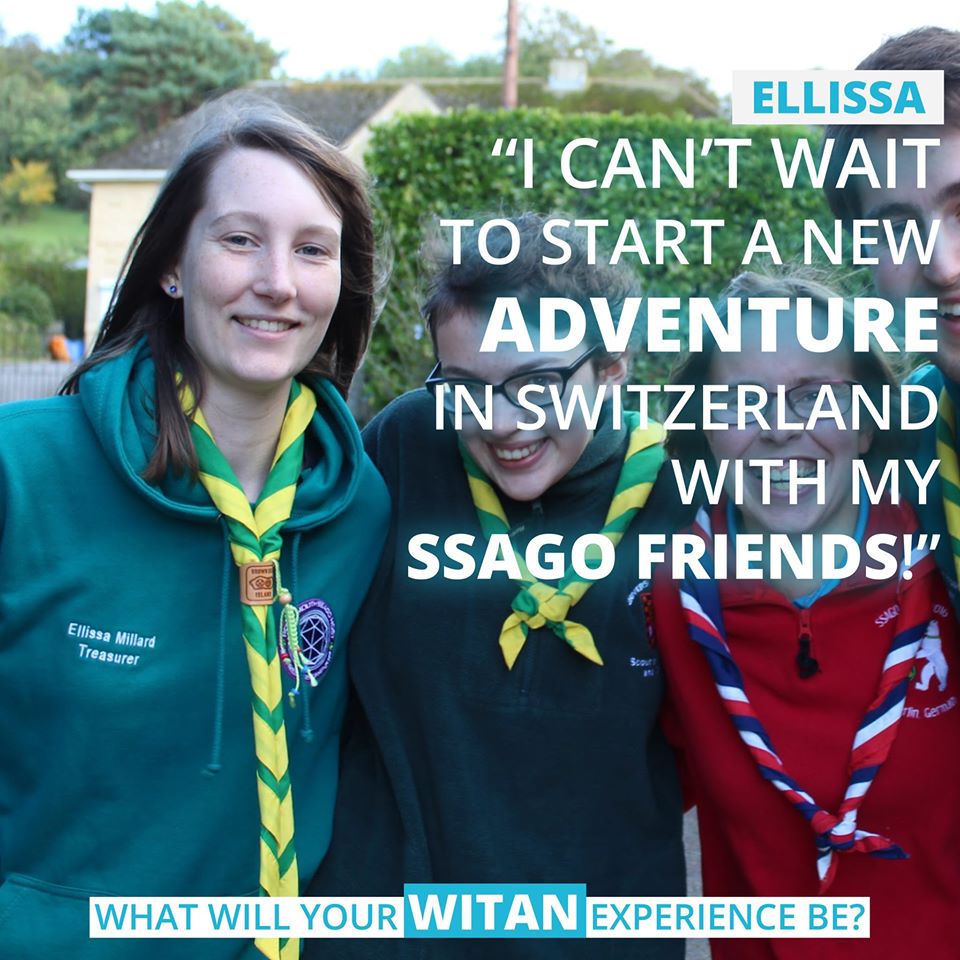 Witan Secretary: Rachel
What am I most looking forward to about Witan? Our Chalet. I've been desperate to visit Our Chalet since I was about 10 so to finally get the chance to go is a dream come true.
I'm also looking forward to spending time in the alps and doing all the touristy stuff that Witan has to offer, especially because KISC itself has such a fascinating history. And of course, there's meeting new people!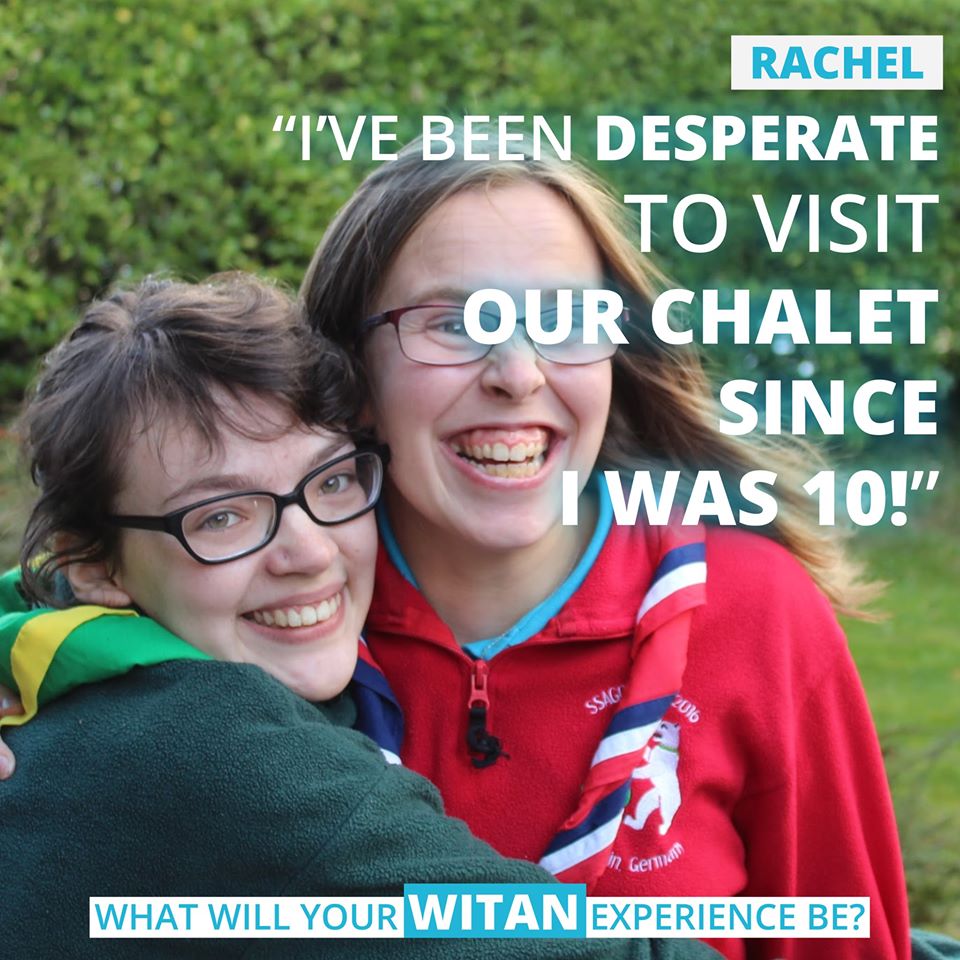 Witan Activities: Lauren
I can't wait to relive the memories from Southampton SSAGO's trip to Kandersteg in 2017 that I also helped to organise!
Walks - after researching the activities that Kandersteg has to offer, it is the large array of walks that are available that I'm particularly looking forward to, including overnight hikes!
International home of Scouting & Guiding - It is a fantastic opportunity to meet Scouts & Guides from across the world; learn about different cultures and swap badges, neckers etc.
Travelling on the trains (and double deckers ones if you're lucky) to Thun and Interlaken for day trips.
Activities in the alps - Not only looking forward to walking in the mountains but also riding on the summer sled run and swimming in the glacial lake at Oeschinensee.
New experiences - There is no where else quite like Kandersteg... With the home of Scouting on one side of the mountain and Our Chalet, one of the 4 world centres on the opposite side.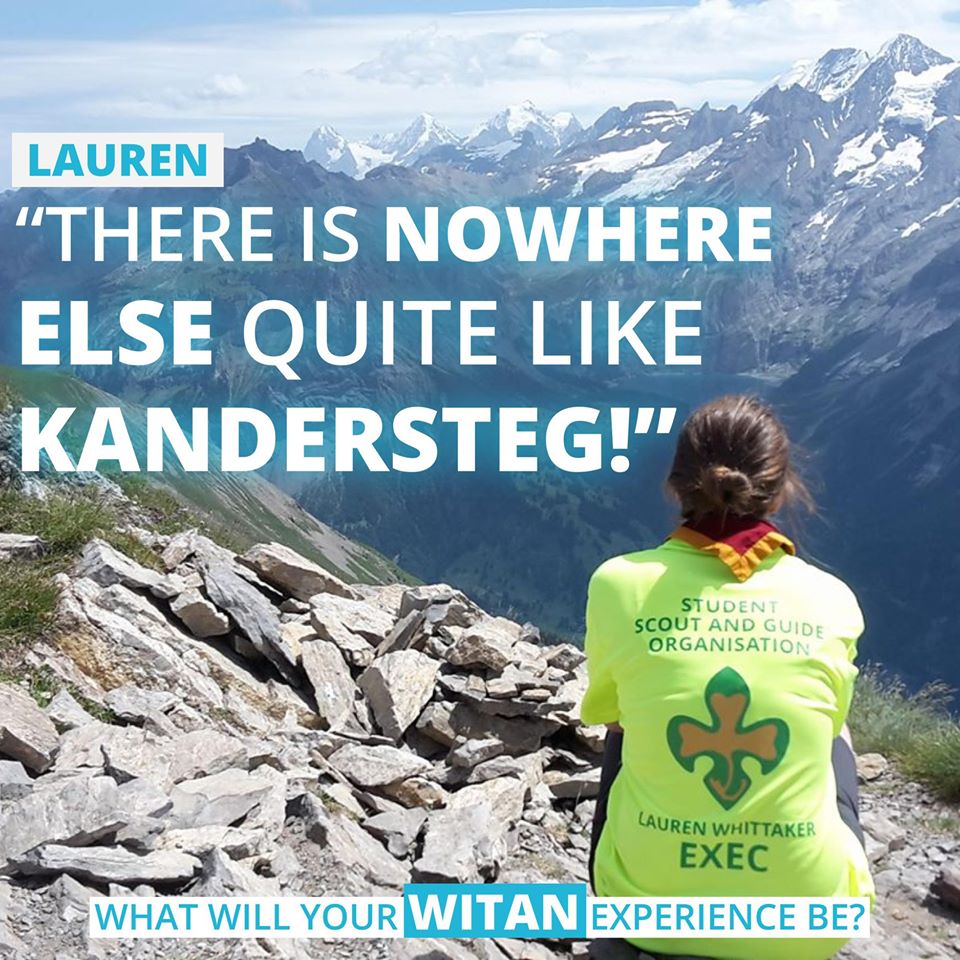 Witan Logistics: Ethan
I love going on international experiences and meeting Scouts and Guides from around the world, and what better place to do this at that Kandersteg - the home of international Scouting! I've been fortunate enough to attend a few Jamborees, Moots and other international experiences, but I can't wait to visit KISC and take part in their well established international based programme.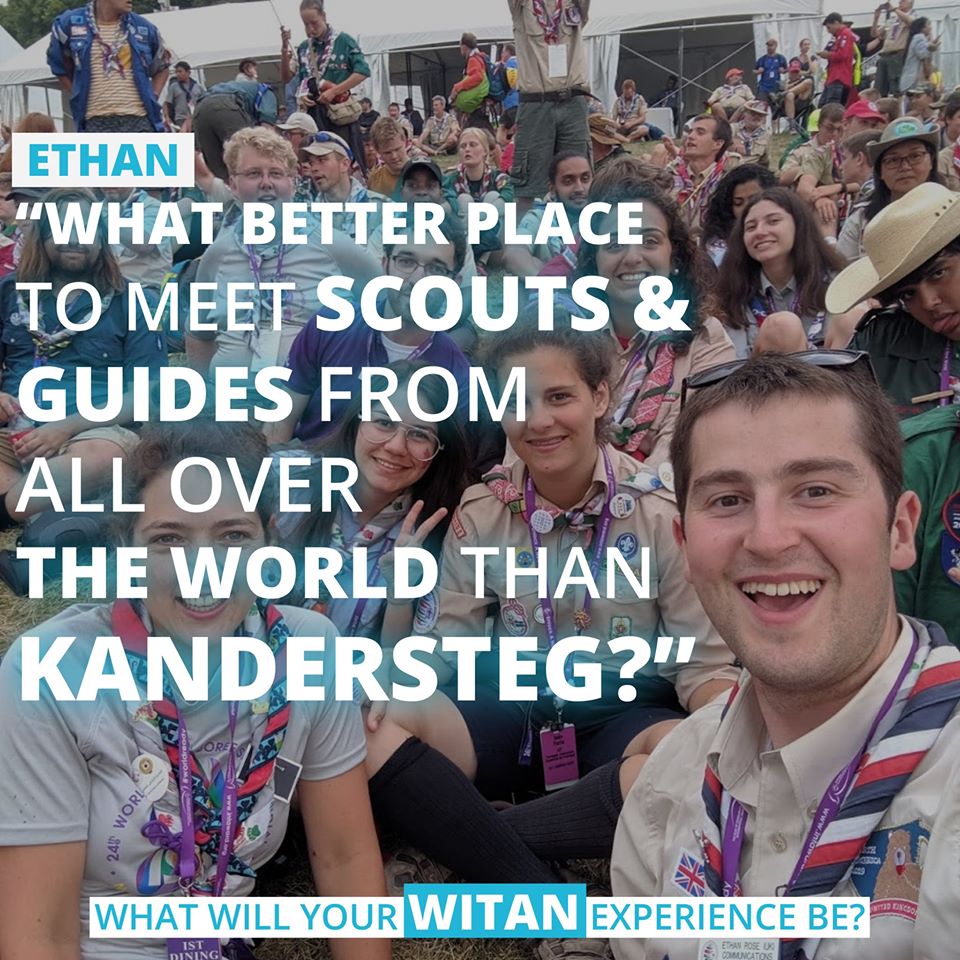 October Witan Team Weekend
Joshua, Rachel, Ellissa, Lauren & Ethan (Witan Team)
Sunday 6th October
In October, we all met up in Bath to discuss planing Witan and generally get to know one another a bit better (this was the first time we had all been together, other than on Skype for meetings)!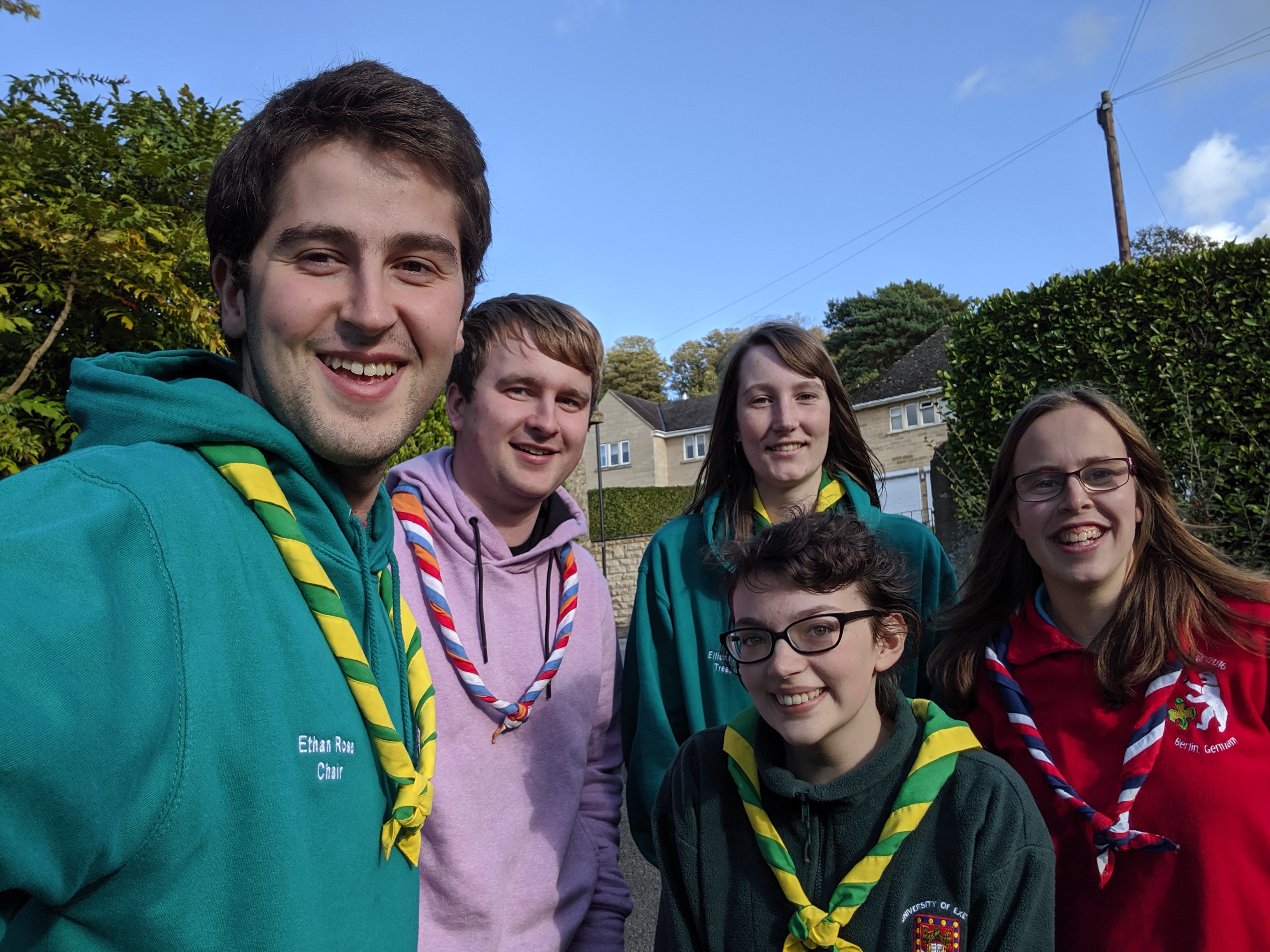 Prior to booking opening we checked through the booking process one more time and drafted the email ready to be sent out to everyone on Sunday morning. Booking opened on Sunday and it was great to all sit and watch the bookings come in… We even amused ourselves by guessing how many would book on within the first day!
Aside from getting ready for booking opening, over the weekend we also:
Reviewed our activities spreadsheet, adding and removing activities where necessary - currently we have 55 daytime activities to choose from, plus evening activities
Created schedules for promotional material, booking phases and payments
Sent off relevant paperwork to The Scouts
Discussed the possibility of offering flights from a Northern or Scottish airport (dependent on costs)
Worked out arrangements for international groups wishing to join us in Kandersteg
Aside from planning for Witan we enjoyed a walk along the canal in Bath and played lots of board games!

Witan Costs Update
Ellissa (Witan Treasurer)
Thursday 22nd August
After the exciting news that Witan has been booked we thought we'd provide you with a breakdown of costs to explain how we came up with the final fee of £600 for the 9 day / 8 night trip.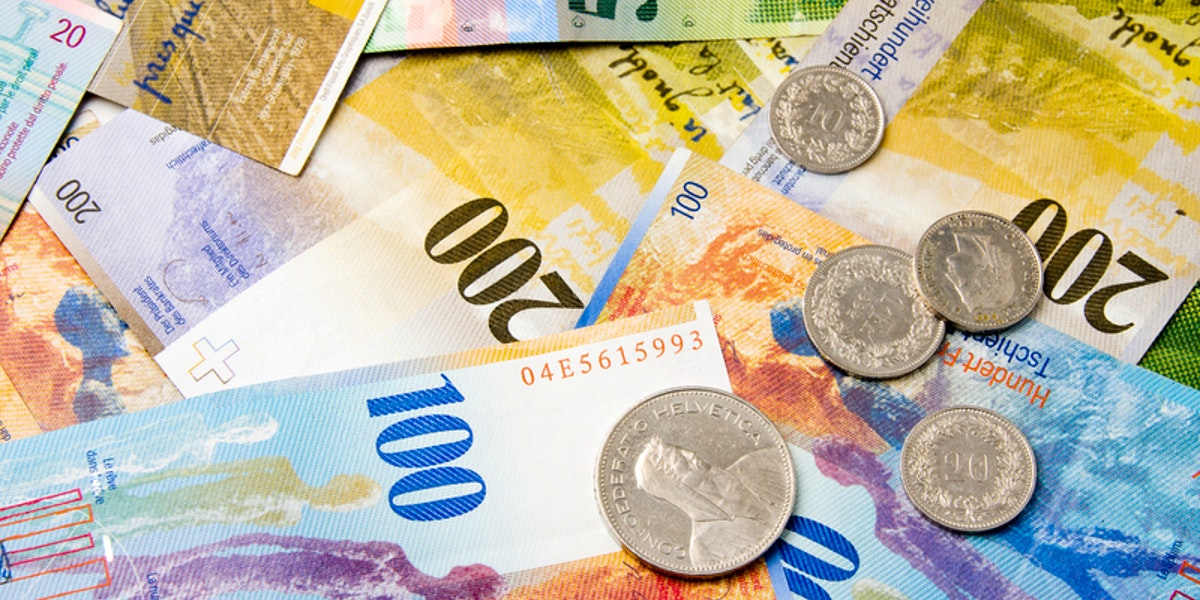 This table shows the per person costs if our target of 100 SSAGO members attending Witan 2020 is met, and is broken down into every section we had to consider. It was calculated by dividing the total overall costs* by the predicted number of participants to ensure the price is equal.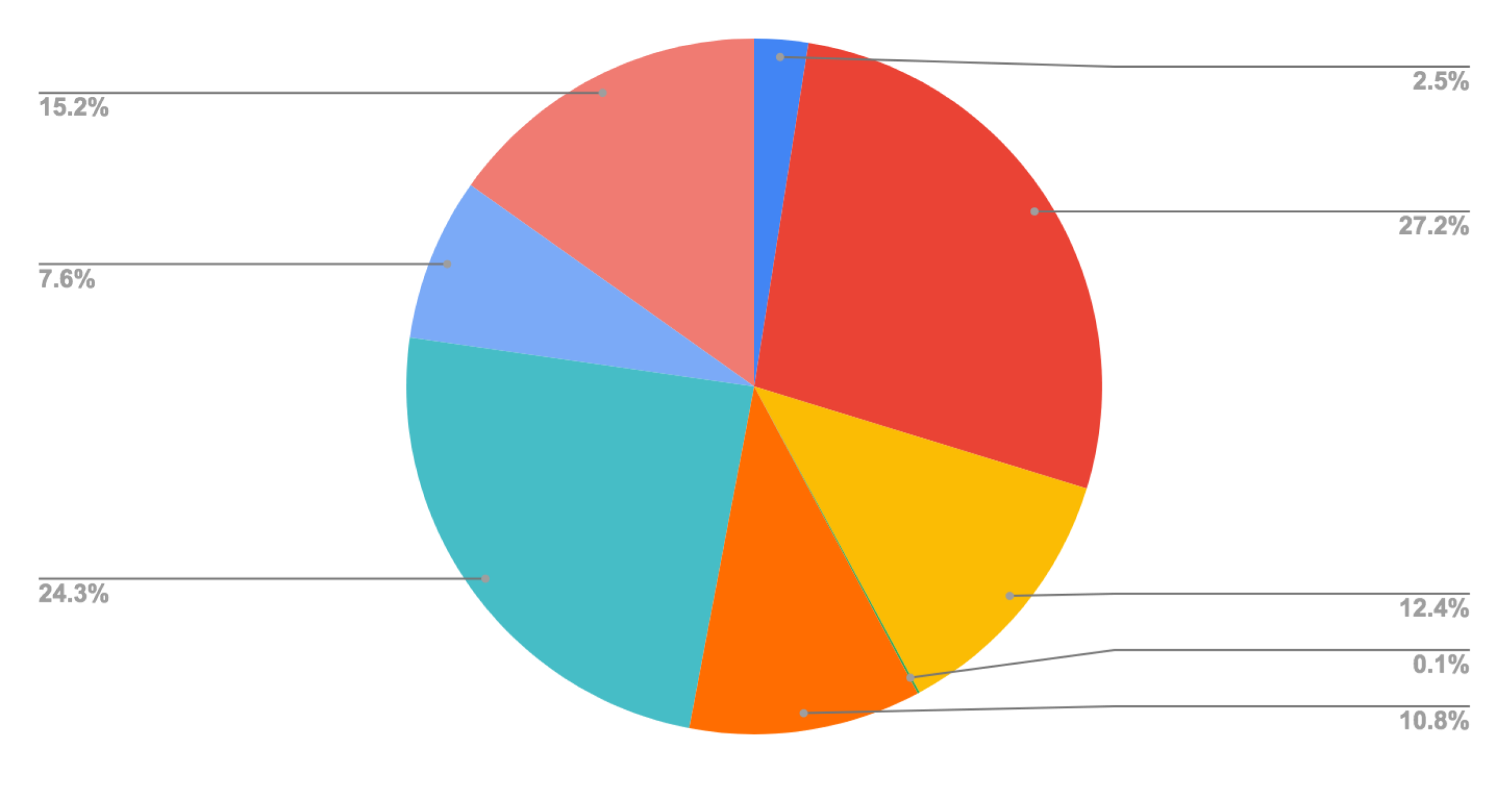 Logistics and Transport
Most of the equipment we will need for the trip - such as cooking and camping equipment - will be driven to Switzerland in a hired van. Therefore the logistics budget will cover the cost of a kit van and all fees attached with transporting things across borders.
The closest to Kandersteg we can fly from the UK is to Basel Airport, with a return flight costing an estimated £95. We'll be using one of KISC's own coaches to pick us up and drive the rest of the way to the site; so taking a group of 100 SSAGOers by coach comes to around £67 per person.
Accommodation
Camping in tents means we'll be charged KISC's standard campsite fees which are fixed at CHF 11.50 per person. Therefore, to sleep under the stars for 8 nights it will bring the total to CHF 92.00 (or £73.60) each.
Food
To keep costs low, we'll be cooking our own food as a group each day using KISC's self-catering facilities. To match the average costs of food at rallies and also ensure it's good quality to fuel our stay we've allocated a budget of £8 per person per day, totalling £64 for a whole trip of tasty food! Switzerland is also mega expensive!
Activities
It is important to make the allocation of activities fair for everyone, so every participant will be allocated the same amount of money or 'activity credits' when designing the programme. This will make sure the high & low priced activities are spread equally. For 100 participants, this would be around £150 worth of credits per person for their total activity allowance.
Miscellaneous
This is to cover the rest of the various fees for taking a large group abroad such as insurance, tourism tax, international fees and any other essential items the trip wouldn't run without. Also included in the price is your very own SSAGO international necker customised for Witan 2020!
Contingency
To account for things being more expensive than planned due to circumstances out of our control (like the current exchange rate and Brexit ...) we've added 15% contingency on top of the total costs. This will allow us to run the trip smoothly even after any fluctuations in prices. As we get closer to the trip any contingency that has not been required will start to be put into the trips programme.
Hopefully this has cleared up any questions about the price but if you do have anymore, please feel free to email us at witan@ssago.org or keep up to date with news on our Facebook page.
For ideas on how to raise some money, you can check out our Fundraising Page too!

Witan Dates
Ethan (Witan Logistics)
Saturday 10th August
The dates for Witan have been announced, which means that it's now getting real and rather exciting! We thought as a committee we'd give you a quick explanation about why we chose these dates for Witan 2020.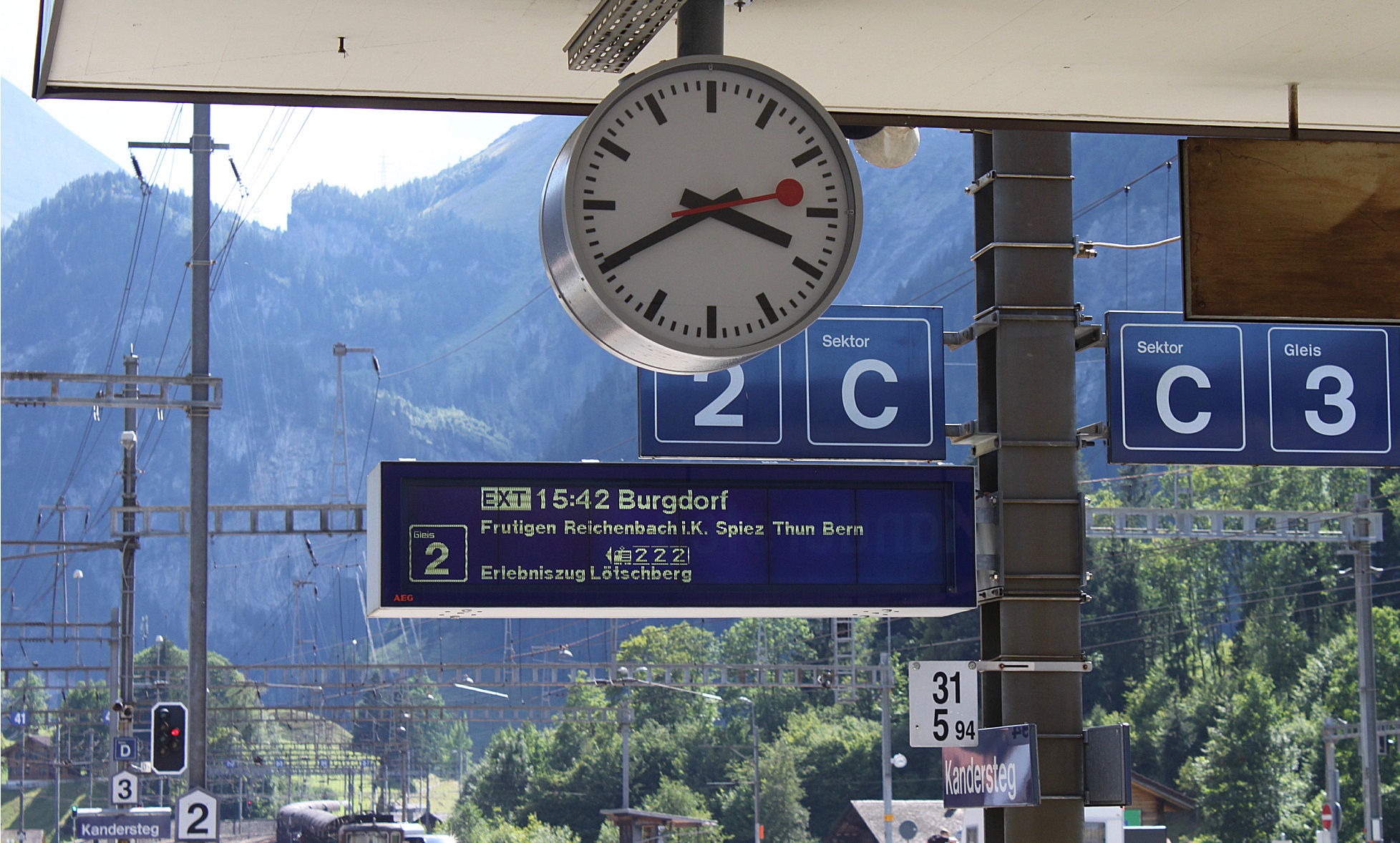 We hope everyone was as excited to hear the dates for next year's Witan as we were to announce them! In just under a year SSAGO will return to Switzerland to sample the incredible activities Kandersteg has to offer. However, setting the dates for the trip in such a busy Scouting and Guiding year was no easy task. We thought it would be a good idea to explain why we chose Wednesday 8th to Thursday 16th July 2020 as the dates for the next SSAGO Witan.
Listening to SSAGO
The first thing we did when setting our trip dates was to see when people wanted Witan, and it was clear from the survey that we had to make sure Witan didn't clash with any of the large camps and Jamborees already scheduled to take place over the summer. This included major Jamborees such as EuroJam in Poland and Essex International Jamboree in...Essex, as well as a plethora of other regional Jamborees and camps from Durham to Birmingham and Wales to Berkshire. Avoiding these major events restricted our options for Witan, but it's important that we make sure Witan doesn't prevent SSAGO from supporting and enjoying the wide selection of international Scouting and Guiding events taking place over the summer of 2020.
Keeping costs down
Switzerland is a famously expensive country, and staying at such a renowned and popular Scout Centre as Kandersteg only further inflates the price. Therefore keeping the cost of Witan as low and accessible as possible for the maximum number of people has always been at the forefront of the committee's minds (look out for our next blog post from Ellissa, our Treasurer, explaining how we've costed the final fee). As such, we have taken advantage of the longer summer holidays given to students to take Witan out of the peak summer travel period, therefore reducing the cost of travel for all of our participants.
These two factors restricted the dates of Witan to being between the end of Summer Rally at the start of July, and the start of the school holidays in mid to late July, giving us a two week window.
Graduations
Many people have pointed out to us that the Witan dates do overlap with some graduation ceremonies. Unfortunately with every university having a different graduation period, a complete lack of overlap is unavoidable. That said, we did try our best to work out when each university would be holding it's graduation either from dates that have already been published, or by estimating 2020 graduation dates from the 2019 dates, and have chosen the dates in our window that overlap with the fewest graduation periods possible.
However, graduation doesn't have to stop you from taking part in Witan! If you would like to come to Witan, but are worried you might miss your graduation, email us on witan@ssago.org. We will be offering some flexible options to those who have graduations clashing with Witan so please do get in touch and we will do our best to help you enjoy Witan and your graduation to the best of our ability. We also have some exciting ideas lined up for those of you who graduate in 2020 and join us at Witan, so watch this space!

Summer Update
Rachel (Witan Secretary)
Saturday 3rd August
It's time for the second team blog *whoop whoop*. We've been rather busy since Scot Rally so here's a quick overview of what we've been up to...

1. Witan Team
We are delighted to announce the newest members of our Witan organising team! As well as Josh, Ethan and Lauren (Chair, Logistics and Activities respectively), Ellissa and Rachel are now on the team as Treasurer and Secretary. To find out more about us all, check out our Meet the Team page.
2. Trip Dates
We've booked our place at KISC (see our new About KISC page) so we can confirm that the trip will be 9 days long and take place from Wednesday 8th to Thursday 16th July 2020. Thank you to everybody who filled in our latest survey. Turns out that most of you wanted the 9 day trip- so here it is!
3. Activities
If you've not already checked it out, go to our Activities Page to get an idea about some of the awesome activities we're planning for you. We're still finalising activities but when we have a final list, we'll let you know!
You'll get to rank your preferred activities and them some weird magic will happen on a computer and your own personalised programme will be created to make sure that you get the Witan you want.
4. Booking
Booking will be opening soon so watch this space!
5. Stay Up to Date
If you want to stay up to date beyond this blog, follow us on Instagram, Facebook and Twitter. We'll be posting information about when booking opens etc as well as snazzy photos for you to enjoy.
If you have any questions about anything, don't hesitate to email us on witan@ssago.org.

Pre-Rally Update
Ethan, Lauren & Joshua (Witan Team)
Saturday 22nd June
Welcome to our first Witan Team blog! These are to keep you up to date with what your Witan Team is up to and how the organisation is progressing. Since you last saw us dancing our way through Aber does ABBA ball we've pushed full speed ahead and made quite a bit of progress.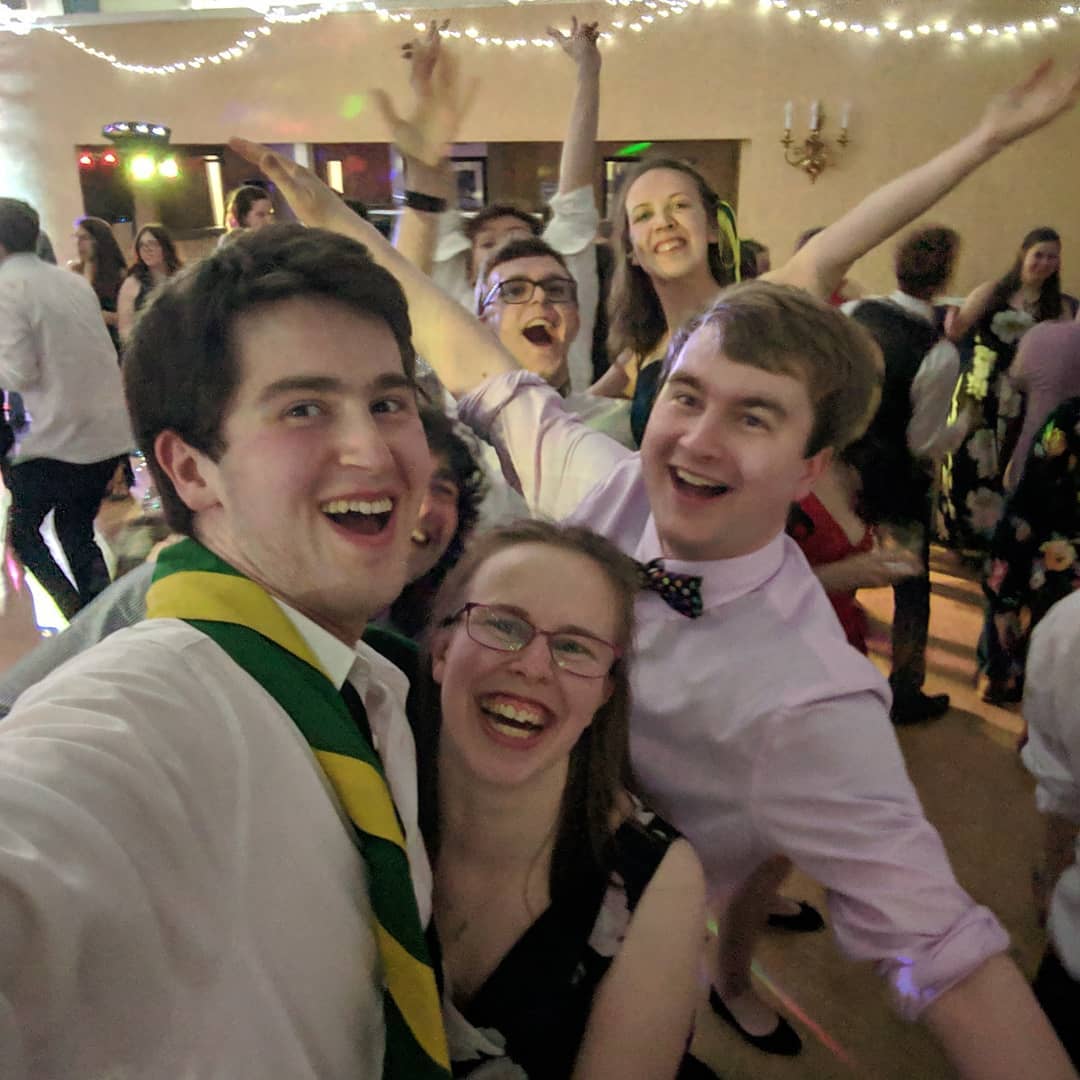 You Said, We Did!
Based on your feedback we will aim to make Witan 9 days long in the Summer of 2020 and will avoid all major UK Jamborees and international camps. To get there we will be flying and when in Switzerland travelling by coach to and from the airport. As voted for at the 2017 SSAGO AGM we will be camping at the Kandersteg International Scout Centre.
The trip will include a range of activities that are:
Adventurous (e.g. Hiking, Mountains, High Ropes, etc...)
Cultural (e.g. Castles, Museums, Sightseeing, etc...)
Relaxing (e.g. Swimming, Mountains, etc...)
There will be plenty of opportunities for enjoying the amazing mountain views Kandersteg has on offer, meeting international Scouts and Guides and visiting Our Chalet which is the world centre for Guiding. You will be able to pick your own activities from a wide selection of what's on offer by ranking which you'd prefer to do. This will be used to create you programme. There may also be the opportunity to pay for extra activities outside the main trip cost.
And yes, there will be badges!
If you have anymore ideas for Witan please do get in contact via witan@ssago.org.
You can view more potential activities here
Witan's Fundamentals
We have now completed a budget for Witan and rough programme. We are expecting it to cost around £600 per person if it's 9 days long which will cover you transport to and from the UK, accommodation, catering and activities. Basically everything you will need on Witan!
There is now a potential date for Witan and we are in the process of securing our site booking. Once our budget has been approved by the SSAGO Exec we will be able to secure the site and announce the dates of Witan so watch this space! There will be multiple payment schedule options so you can pick one that suits you.
We are hoping to be able to reveal the date to you at Summer Rally
Stay Up to Date
In addition to this blog if you want to stay up to date with what we are up to and how you Witan is developing you can follow us on Instagram, Facebook and Twitter! We are currently publishing daily pictures of mountains and many of the scenic views Kandersteg has to offer for your to enjoy.
Get Involved
Think Witan sounds so exciting that you want to get involved in the organisation? We have a number of opportunities to help shape your Witan. Currently we are looking for a fourth person to join the core Witan Team and be responsible for our admin and fundraising.
If that sounds interesting to you please contact witan@ssago.org to find out more.