The Witan Committee are pleased to announce our next Witan, coming in the summer of 2020. SSAGO will travel to Switzerland, and enjoy over a week of camping, sightseeing, and activities!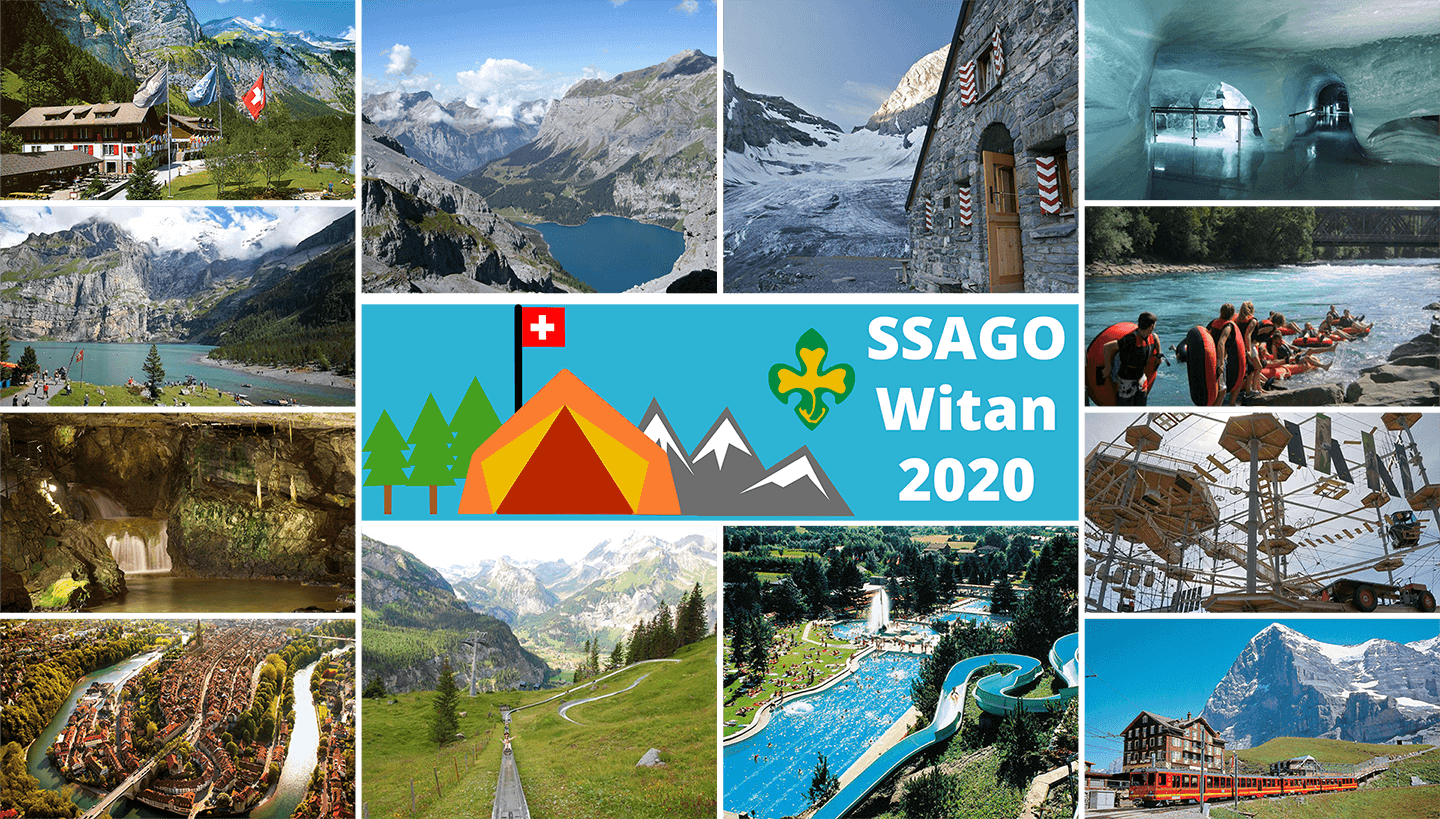 Witan is an international trip, running every four years. This means most SSAGO members will only attend one Witan. This once-in-a-SSAGO trip will see us staying staying at the Kandersteg International Scout Centre. Located in the Swiss Alps, we'll be enjoying the views and partaking in loads of activities, including a trip to Our Chalet, the international Girlguiding World Centre.
If you're a SSAGO member now, you can still go to Witan in 2020, even if you're no longer a student. Two years is a pretty long way away, and you might lose touch with your clubs. Therefore, if you'd like to receive updates and information about Witan, please sign up to our mailing list.
Tell us what you want!
We want Witan to be the best Witan for you - tell us what you want out of your Witan experience with our quick Witan survey!
Register your interest
Think Witan sounds exciting? Sign up and register your interest now:
Witan at a Glance
WHAT? Witan - SSAGO's four yearly international trip
WHEN? Summer 2020
WHERE? Switzerland, staying at Kandersteg International Scout Campsite
WHO? Any SSAGO member who is a member NOW!
WHY? To explore a new and beautiful country. To take part in an exciting programme including various adventurous, cultural, international, and Scouting and Guiding based activities. To make new international links and friends. To explore Scouting and Guiding history by visiting both the international homes of the International Scout Centre and Our Chalet.
HOW MUCH? Around £400-£500, to be confirmed