Activities
For this Witan, we've got a wide range of activities, which are split into themes you can pick from. Have a look below and see what you might get up to!
Adventure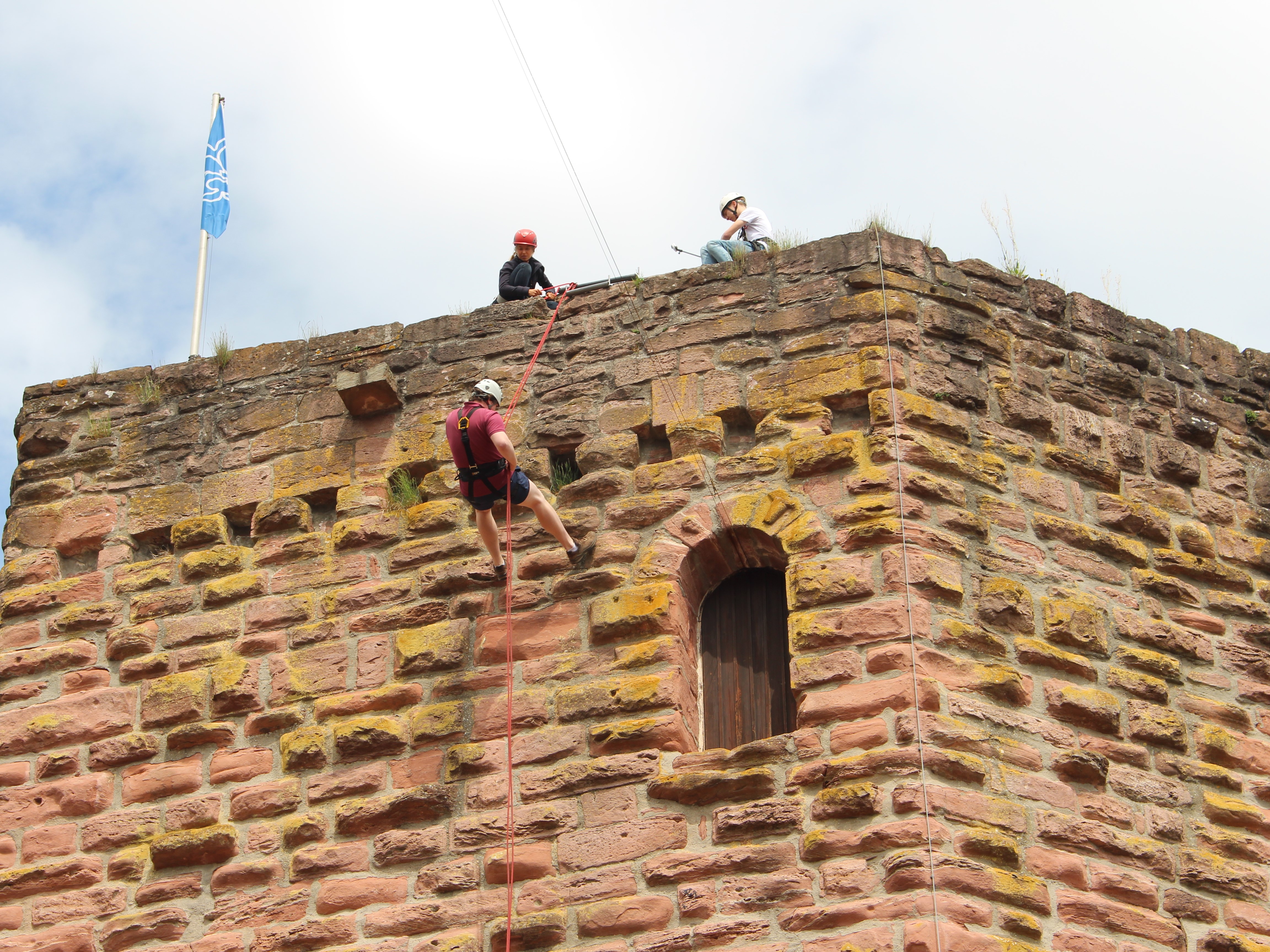 Abseiling
Take in the views of Rieneck town and the surrounding Bavarian countryside as you abseil down the 20m Castle Tower!
&nbsp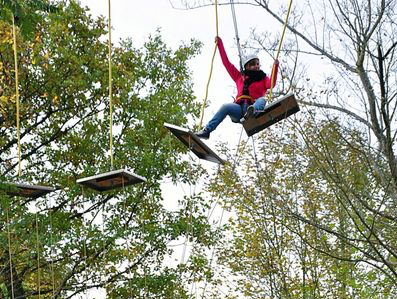 High Ropes
A challenging and adrenaline filled adventure high up in the treetops of the Castle grounds. You will have to work together as a team to ensure everyone completes the course.
&nbsp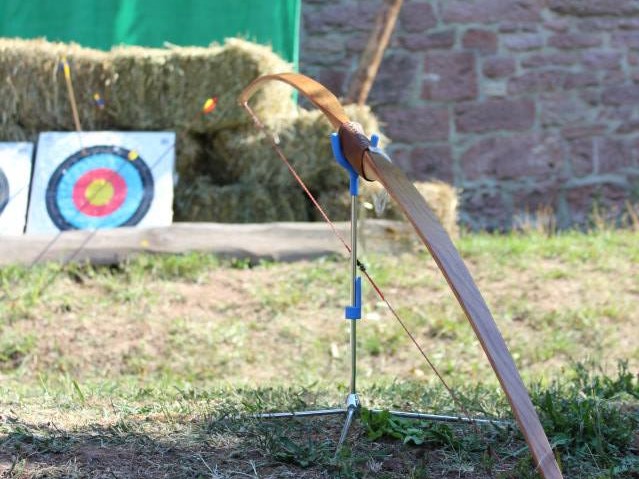 Archery
The technique of archery has been used by people for thousands of years and all over the world. This is your chance to refine and develop your skills with a bow and arrow in the grounds of an 11th century castle.
Day & Night Hikes
With the Castle situated in the heart of Bavaria's oldest Nature Park (Naturpark Spessart), there are plenty of route options from relaxed walks to more challenging hikes. There is so much to explore, including vast green forests, stunning lakes, nature reserves, and Rieneck town itself.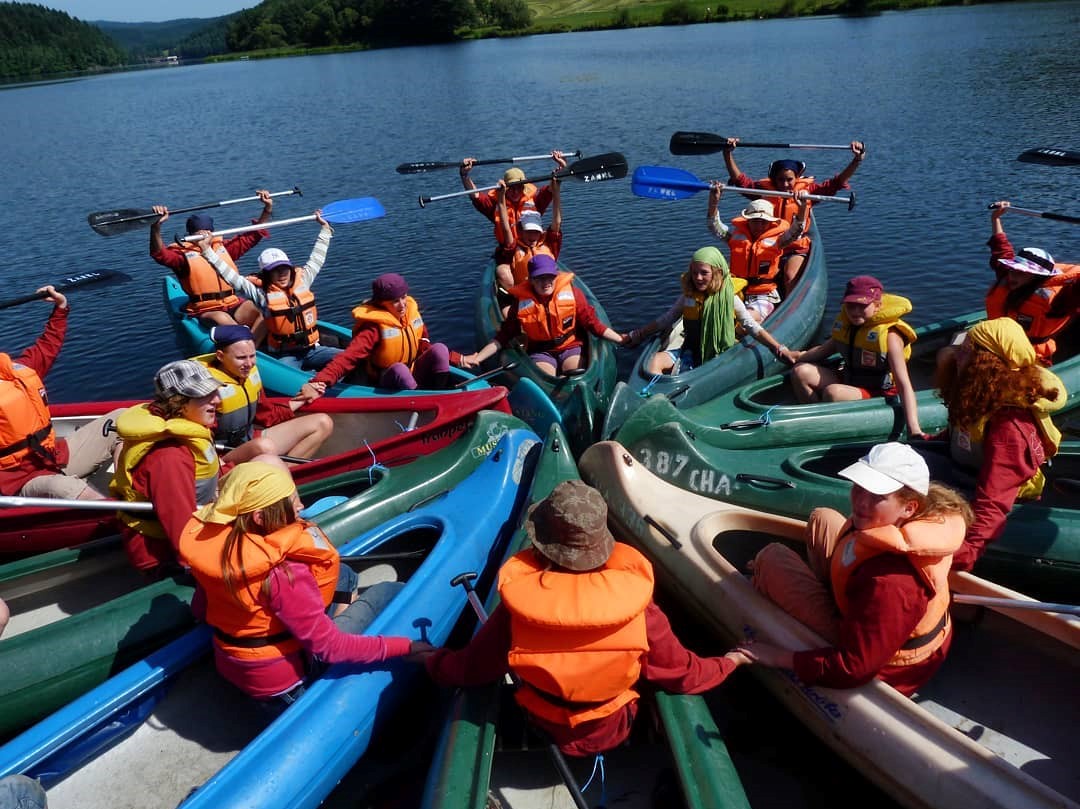 Canoeing
Travel down the Fränkische Saale between Hammelburg and Gemünden am Main taking in the stunning scenery of little villages, proud castles, colourful woodlands and vineyards. Stop for some lunch on the riverbank before making your way back.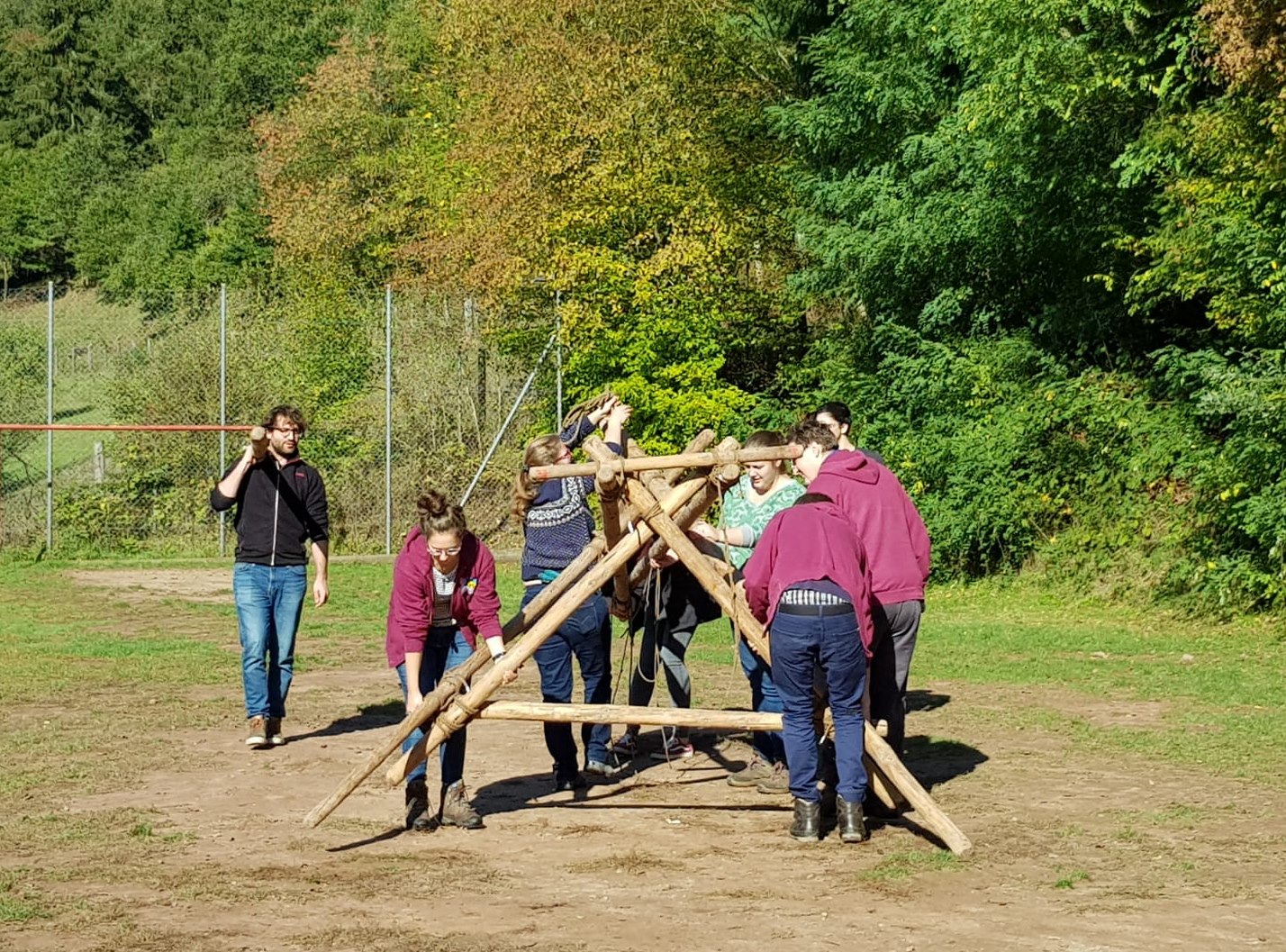 Pioneering
Using 2-3m long poles, rope, a construction plan, and some creativity, work together as a team to build a catapult. Make sure your catapult is robust and has the longest range possible as you go head-to-head with other teams. Who knows their knots?
Exploration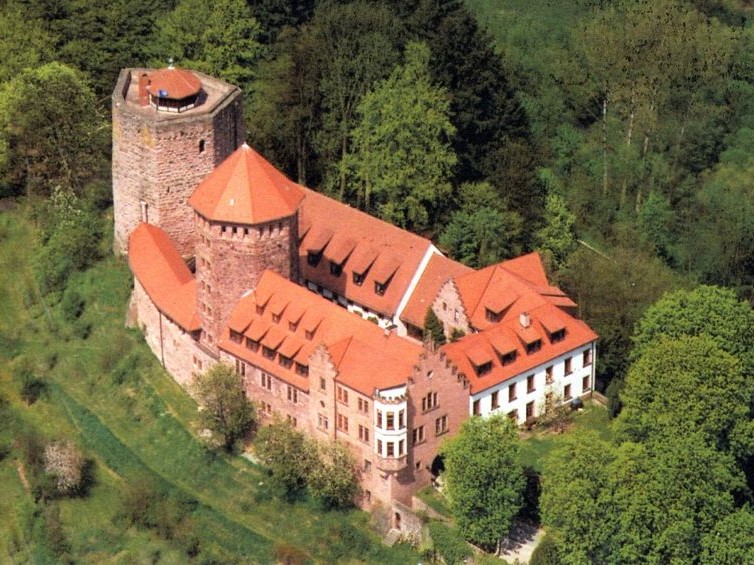 Castle Trail
Follow a picture trail around the Castle and its grounds to find all the clues to piece together the story of the young but courageous squire.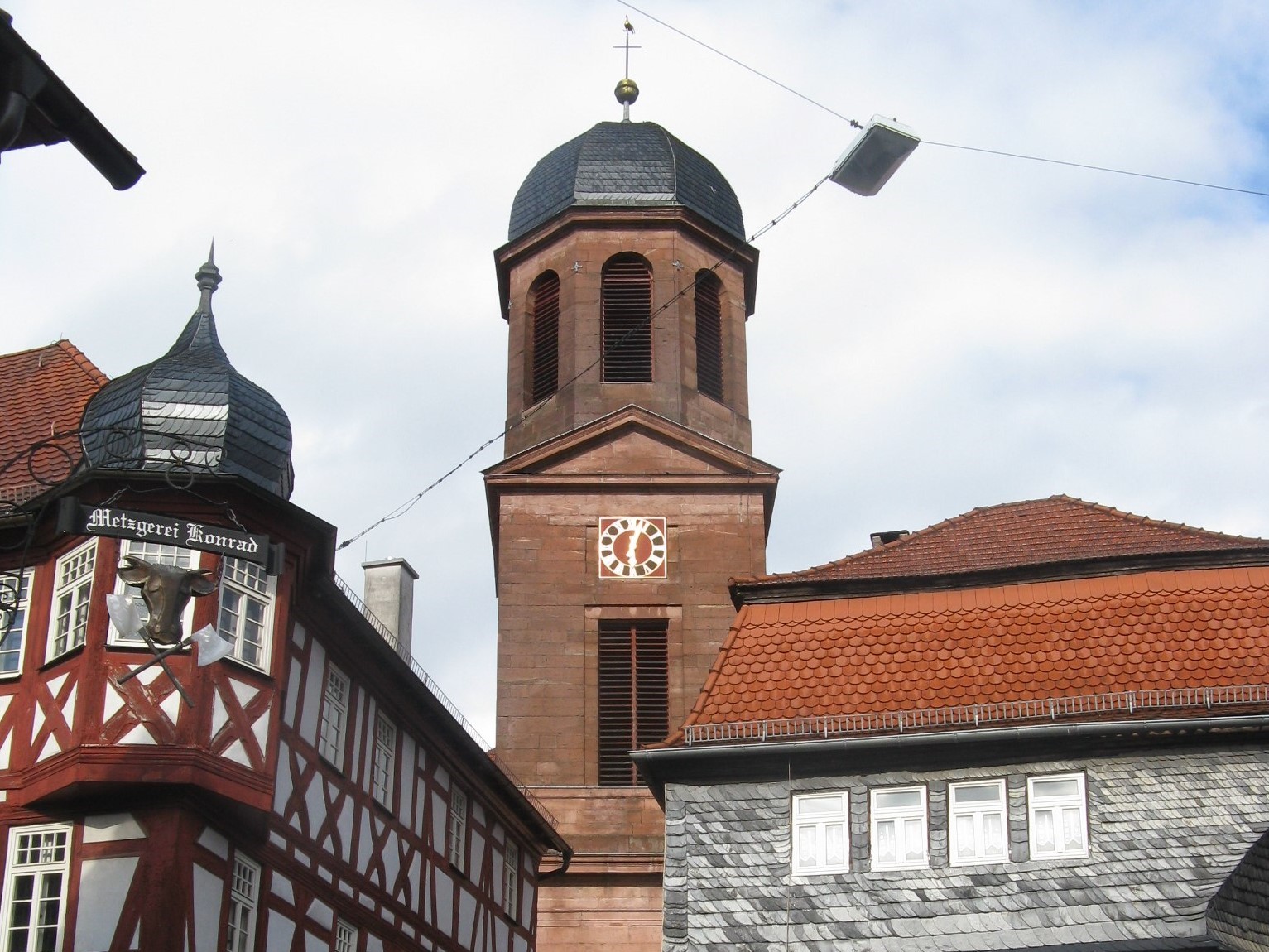 Rieneck Town Trail
Get to know Rieneck better by following a picture trail around the town. You won't need a map or a compass, but you will need sharp eyes to spot exactly where each picture was taken from to collect points for your team.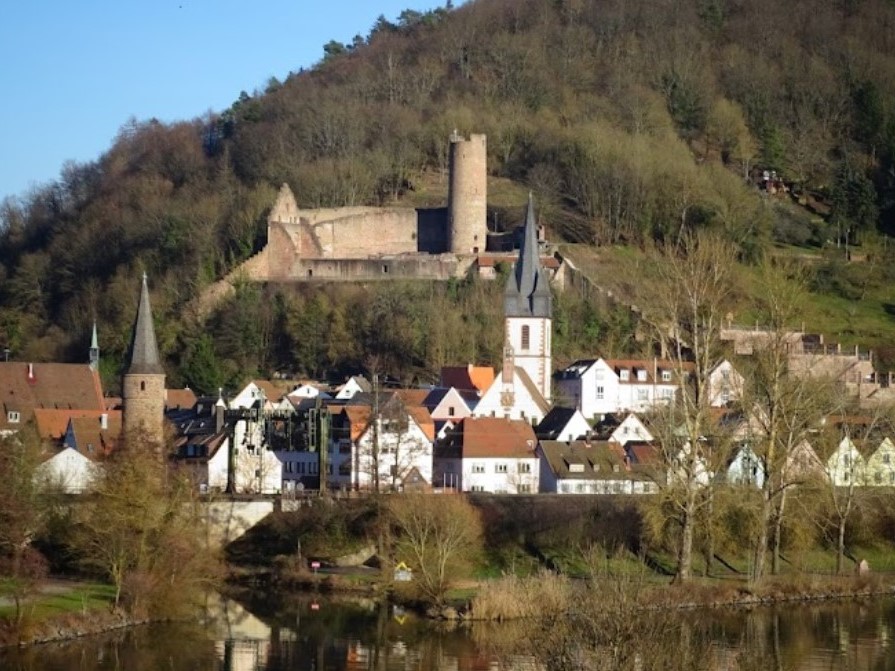 Gemünden am Main
Hop on the train to Rienecks neighbouring town - Gemünden am Main. Take a stroll along the river Main, enjoy some delicious local cuisine, and explore the ruins of Scherenburg castle to discover the history of the area.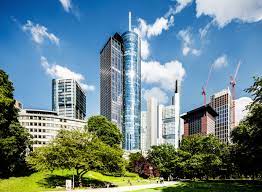 Main Tower - Frankfurt
One of the best ways to see Frankfurt is from above. Main Tower is a 56-storey, 200m skyscraper that has an observation deck allowing you to look over the city with far reaching views. The building is named after the German river Main, which runs through Frankfurt's city centre.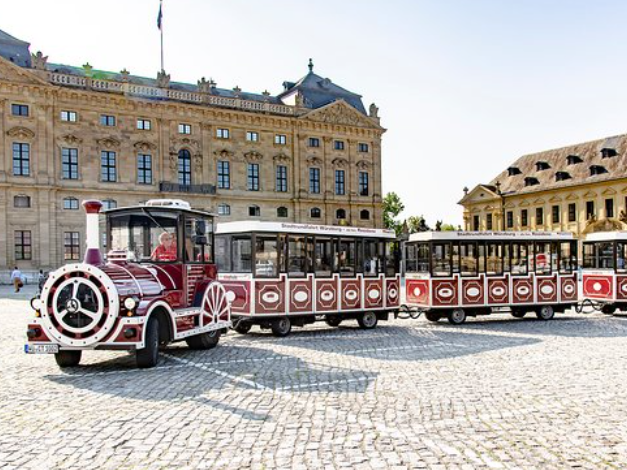 Würzburg tour on the Bimmelbahn
Hop on the little train that takes you around the old town and through the unique history of Würzburg. You will experience the highlights of several centuries in about 40 minutes and can then explore the city on your own.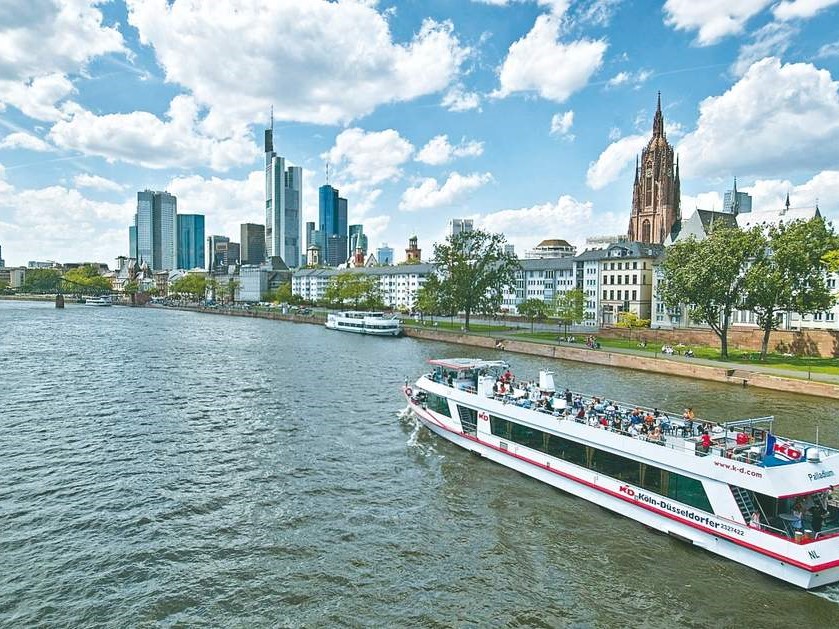 River Main Cruise - Frankfurt
Explore the best of Frankfurt as you float down the river Main on a relaxing cruise taking in all of the City's skyline, from the iconic and romantic Iron Bridge to the beautiful gothic structure of Frankfurt Cathedral.
Culture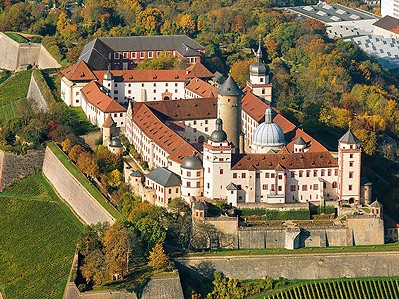 Marienburg Fortress- Würzburg
The mighty Fortress Marienberg has been a symbol of Würzburg since ancient times. Originally built in Renaissance and Baroque styles between the 16th and 18th centuries, the fort provides excellent views over the city, and also has a four-story tower and gardens to explore.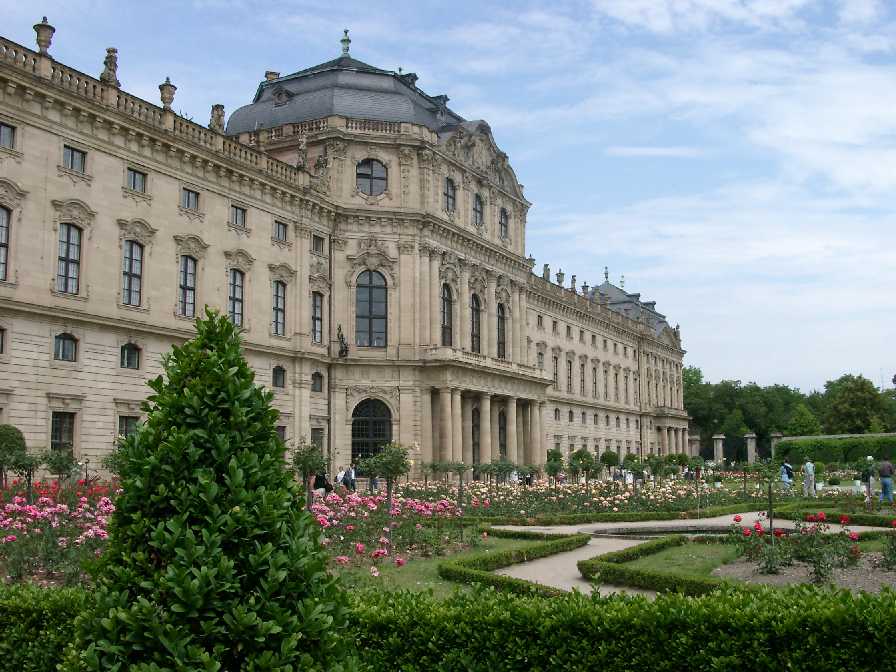 Würzburg Residence and Court Garden
This palace served as the home for Würzburg's powerful prince-bishops during the Enlightenment and is known for its extravagant artistic design and Baroque architecture, as well as beautiful court gardens.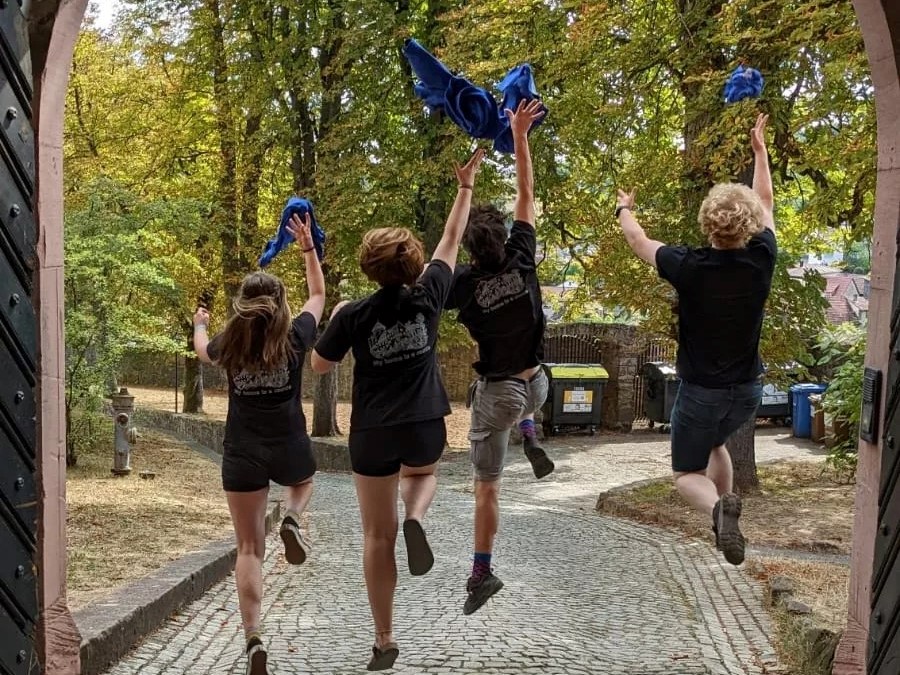 Cultural Exchange with PfAU
Spend a 'Culture Day' at the Castle getting to know our friends in PfAU and vice versa by exhanging stories, customs, and ideas with each other. There will be team building activities to get stuck into and win points for your patrol!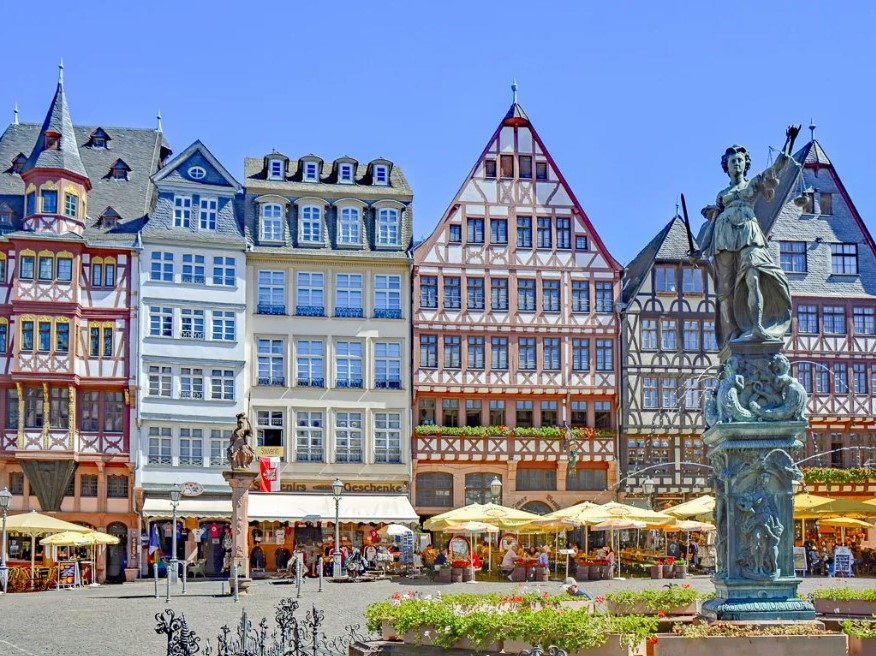 Römerberg Sqaure
At the heart of the Altstadt - Frankfurt's old town, you will find the Römerberg. This iconic square is home to a host of delights, from picturesque mediaeval buildings to historic markets, and an abundance of restuarant, cafes and shops.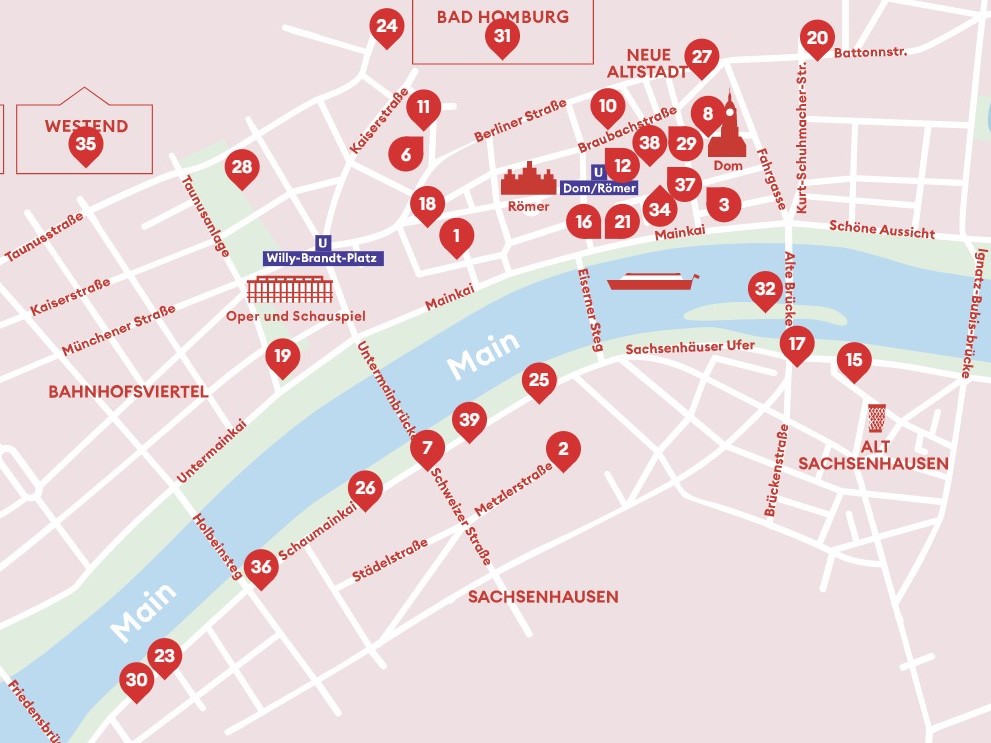 Frankfurt Museums
Frankfurt's museum scene is one of the largest and most varied having 39 museums, including Goethe House, The Senckenberg Museum of Natural History, The Dialougue Museum, and the German Film Museum. There really is something for everyone!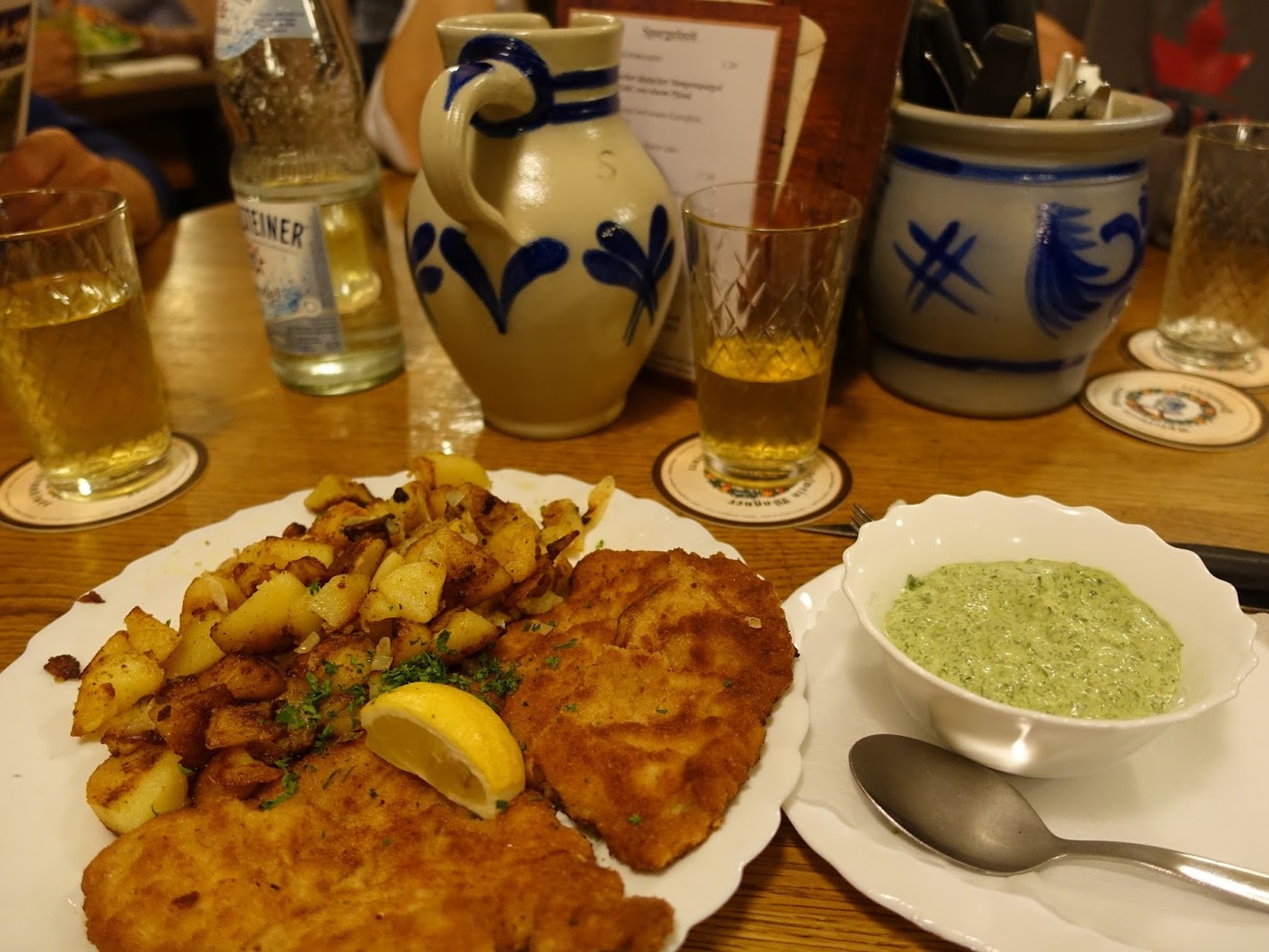 Local Cuisine
Sample delicious local German cuisine in restaurants, cafes and bars. Try the classic sausages Bratwurst or Frankfurter, or Scnhitzel with Grüne Soße (a traditional sauce made with seven herbs), and Apfelwein is a must try while you're in Frankfurt. There'll be plenty of options for veggies and vegans to enjoy too!
Relaxed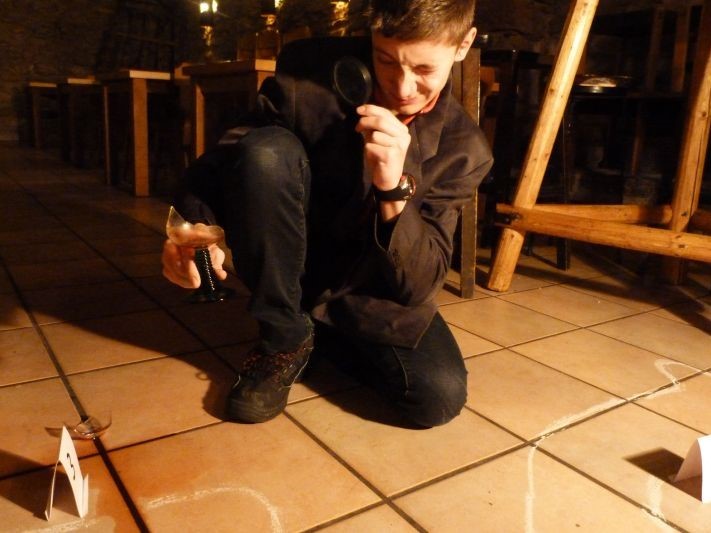 Murder Mystery
Group together as detectives to investigate a murder at the Castle. Follow a long trail of clues and piece them together in order to solve the mystery. Who was murdered? Who did it and how? What was the motive?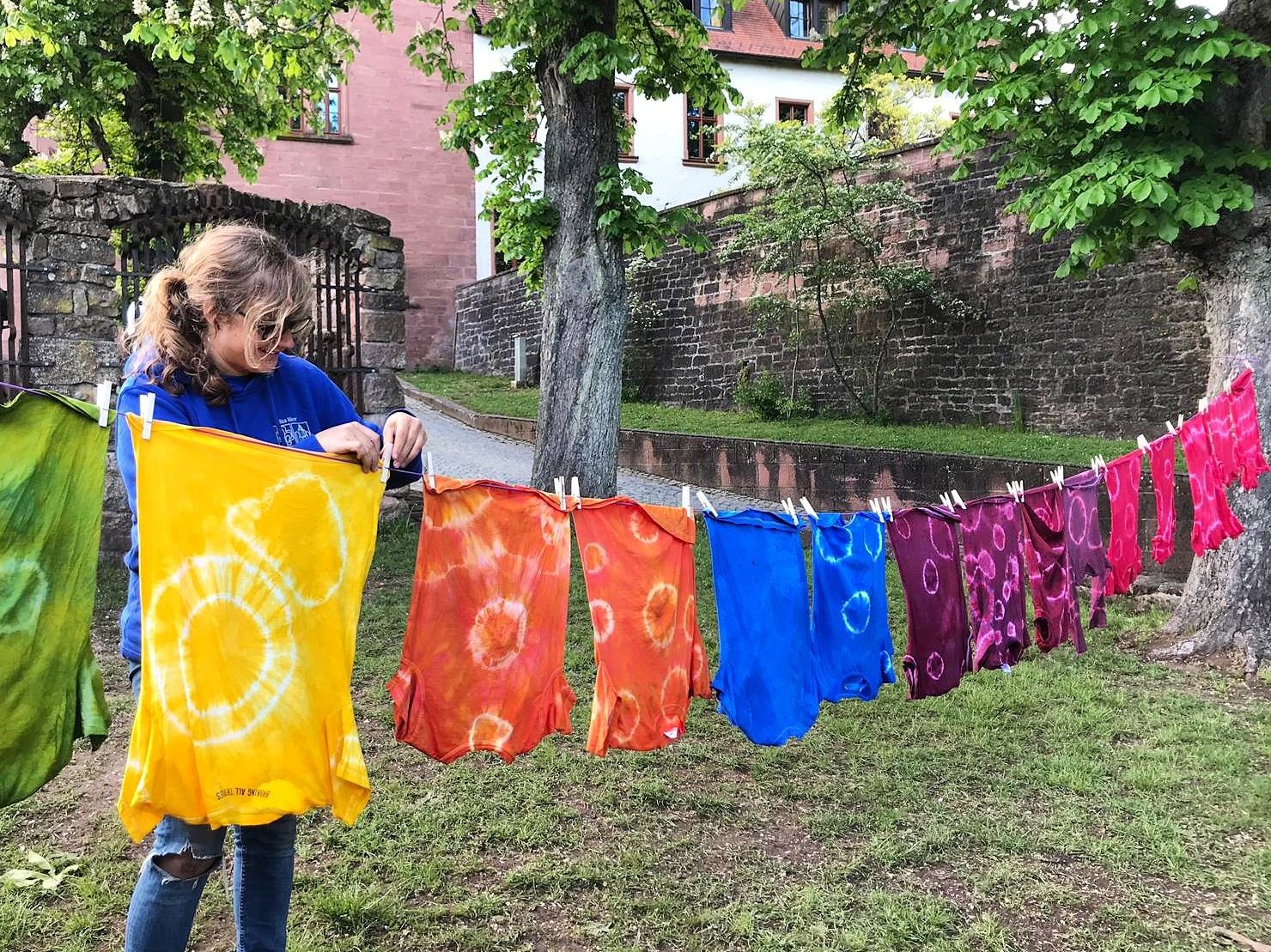 Tie-Dye
Get creative with the ancient technique of tie dyeing. You will be able to create your own personalised vibrant design on various fabric garments.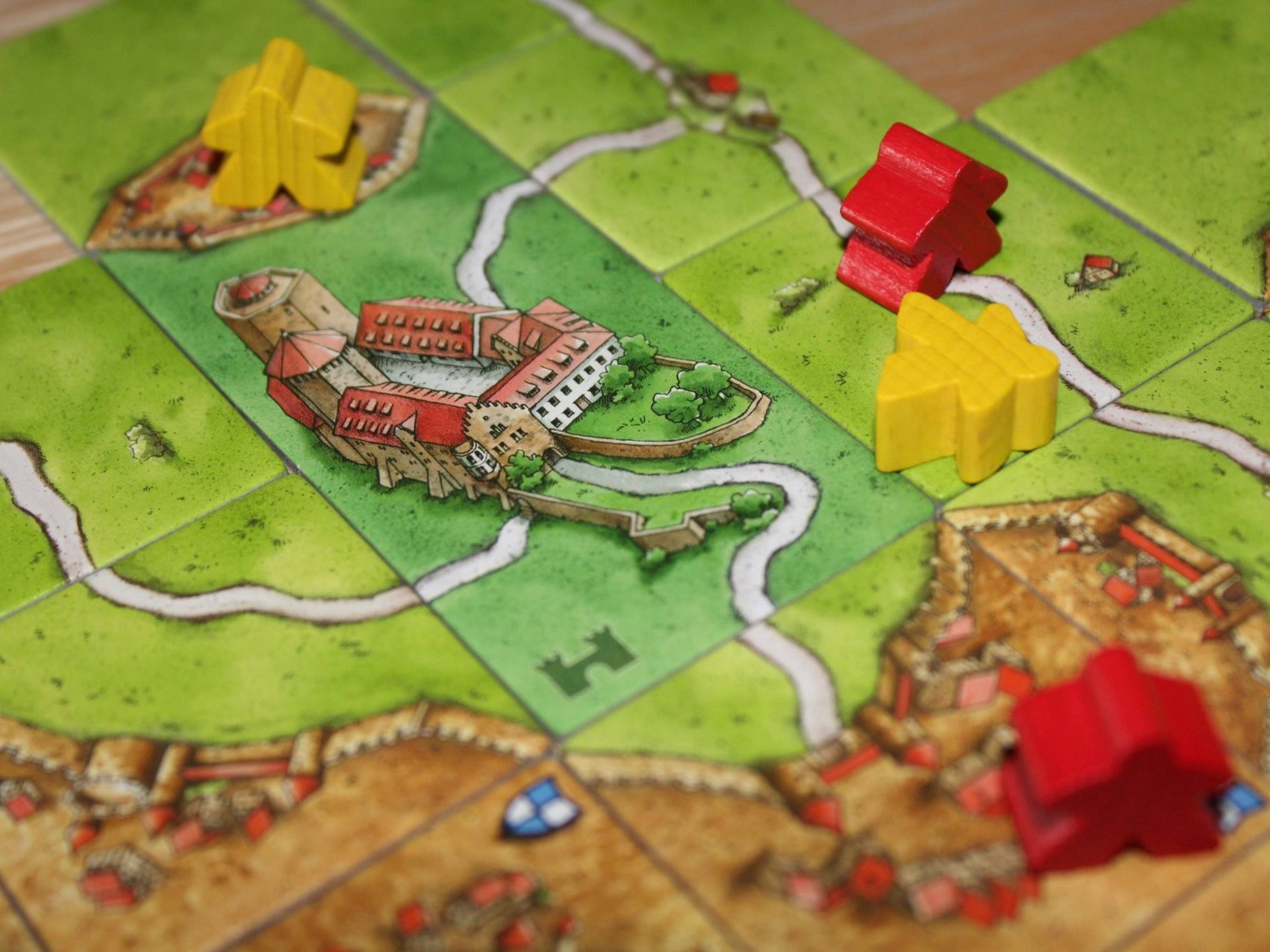 Board Games
The Castle has a large selection of board games available to spend some time relaxing with a group of friends old and new.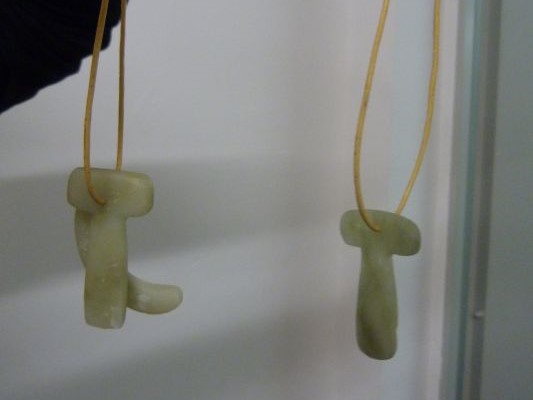 Soapstone Carving
Work with carving knives, files and sandpaper to carve a small amulet or pendant with your own personal design engraved on it.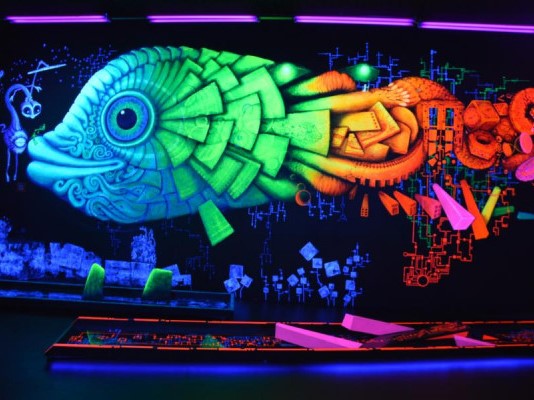 The Black Light Factory
Conquer crazy obstacles playing 3D UV Minigolf. Get creative in the UV Art Room. Put your problem solving and teamwork skills to the test in the Escape Rooms. Team up with friends to play giant PoolBall. This place has so many fun options for activities!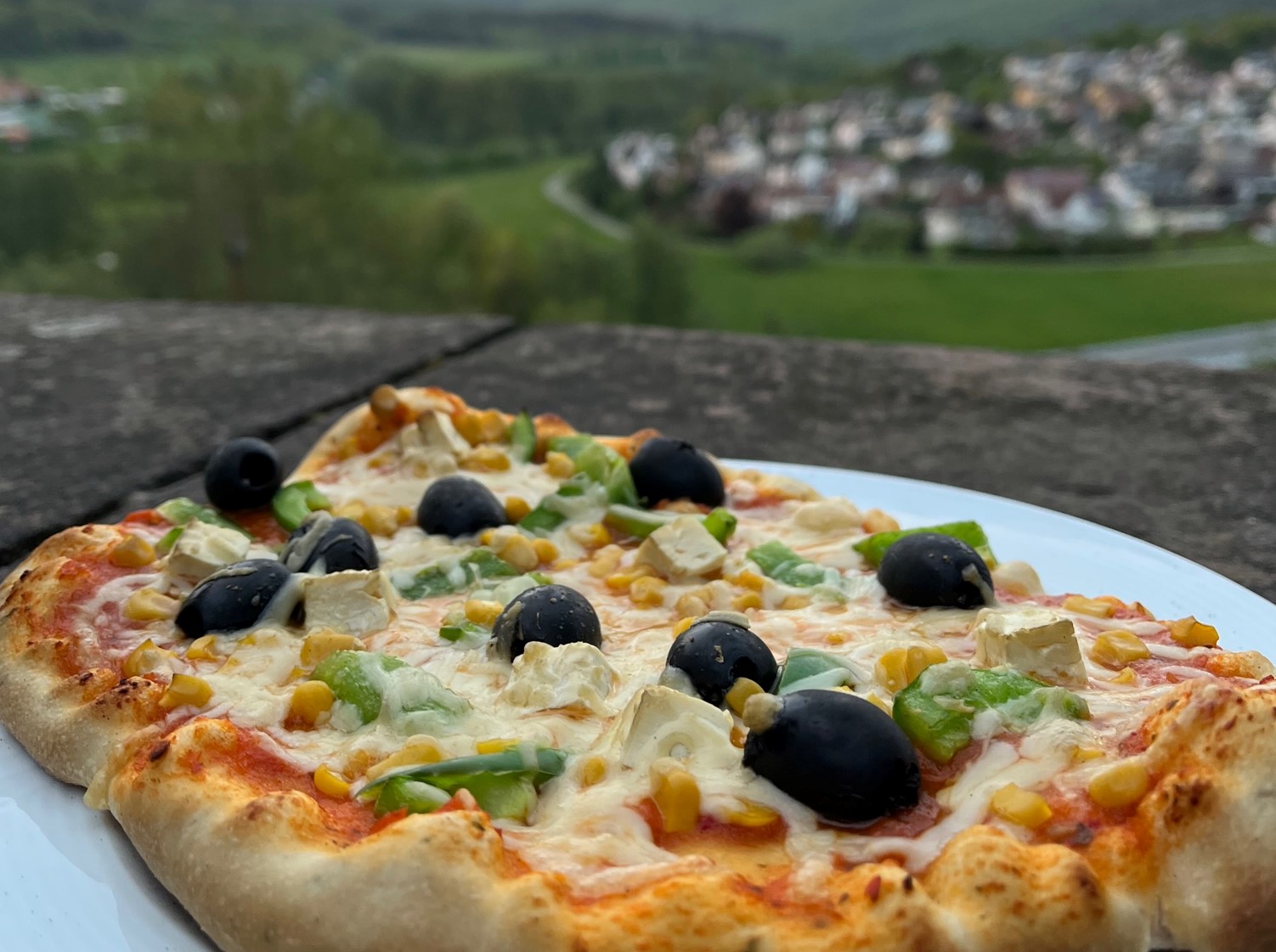 Pizza Making
Using fresh ingredients, become a master chef by making your own pizza for lunch! You can then enjoy eating it with friends from the castle walls with beautiful views of Rieneck town and surrounding countryside.
If you experience any issues in the booking process, please contact webmaster@ssago.org.