Activities
Witan 2020 has a wide range of potential activities to take part in around Kandersteg. Whatever you want to do, whether its be adventurous, explore Switzerland's culture or have a relax time there is plenty for you to do! Have a look below at some of what's on offer. If there is an activity missing you really want to do Just let us know via witan@ssago.org.
How does activity selection work?
Every participant will have the opportunity from January 2020 to rank the activities they would like to do. Your preferences will then be used to generate a personalised programme. Every participant should have a couple of activities to do each day.
International Activities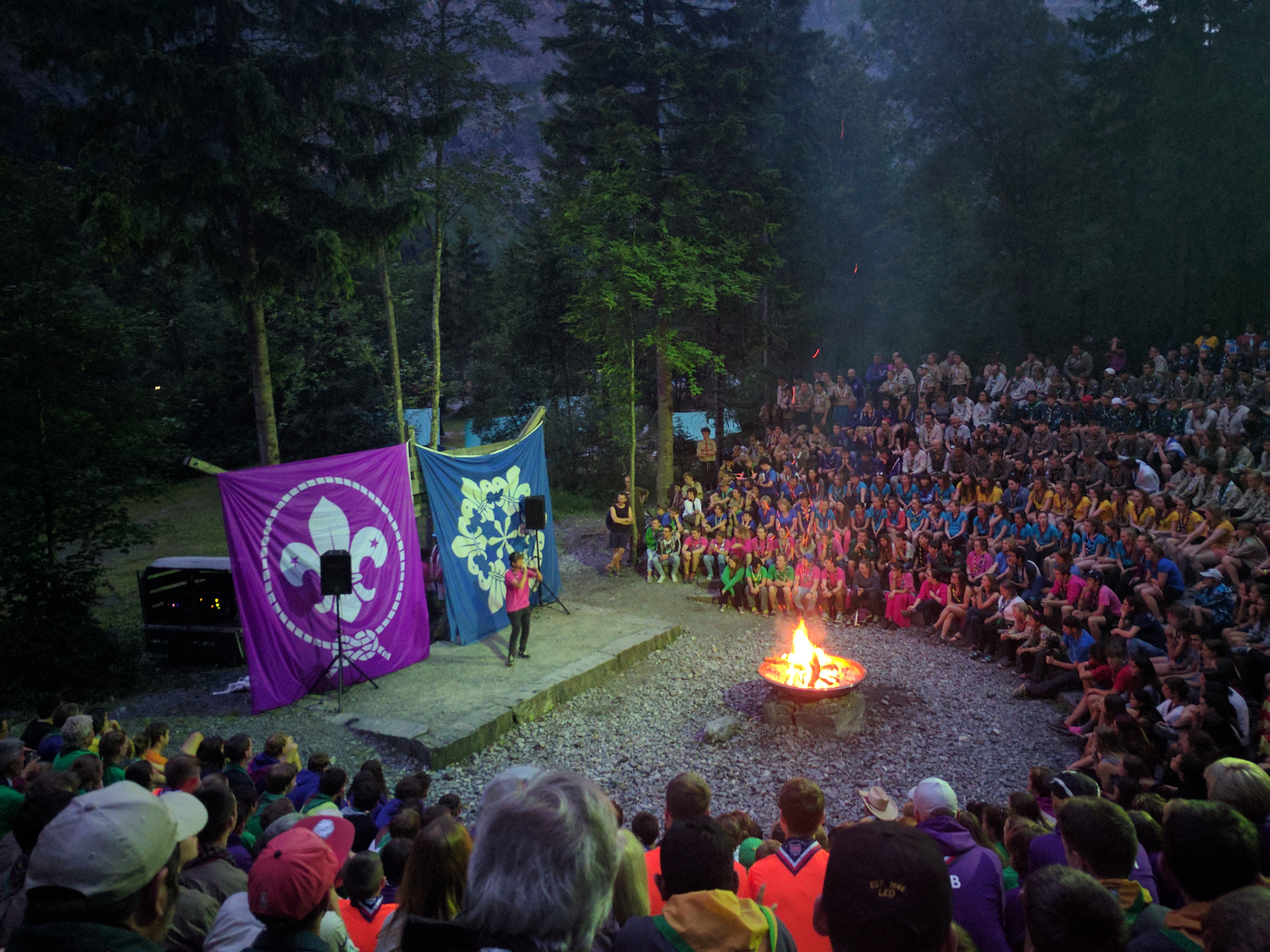 International Campfire
Join 100s of international Scouts for an unforgettable night of this great Scouting tradition. Kandersteg's campfire will be like no over you've ever been to before.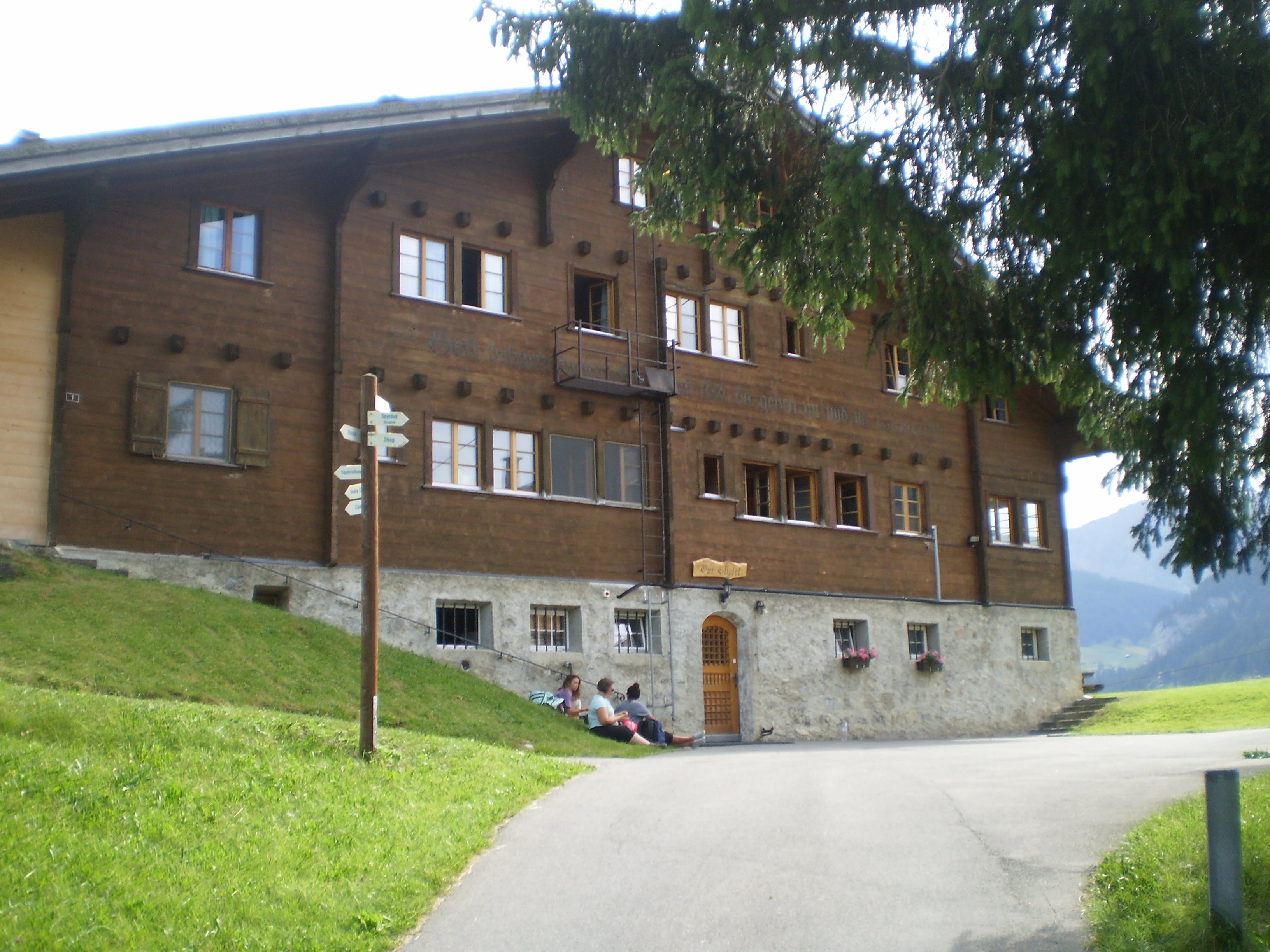 Our Chalet
Take a day trip to the World Centre for Girlguiding and find put more about the history of WAGGS. Make sure to raid the badge of souvenirs shop before you leave.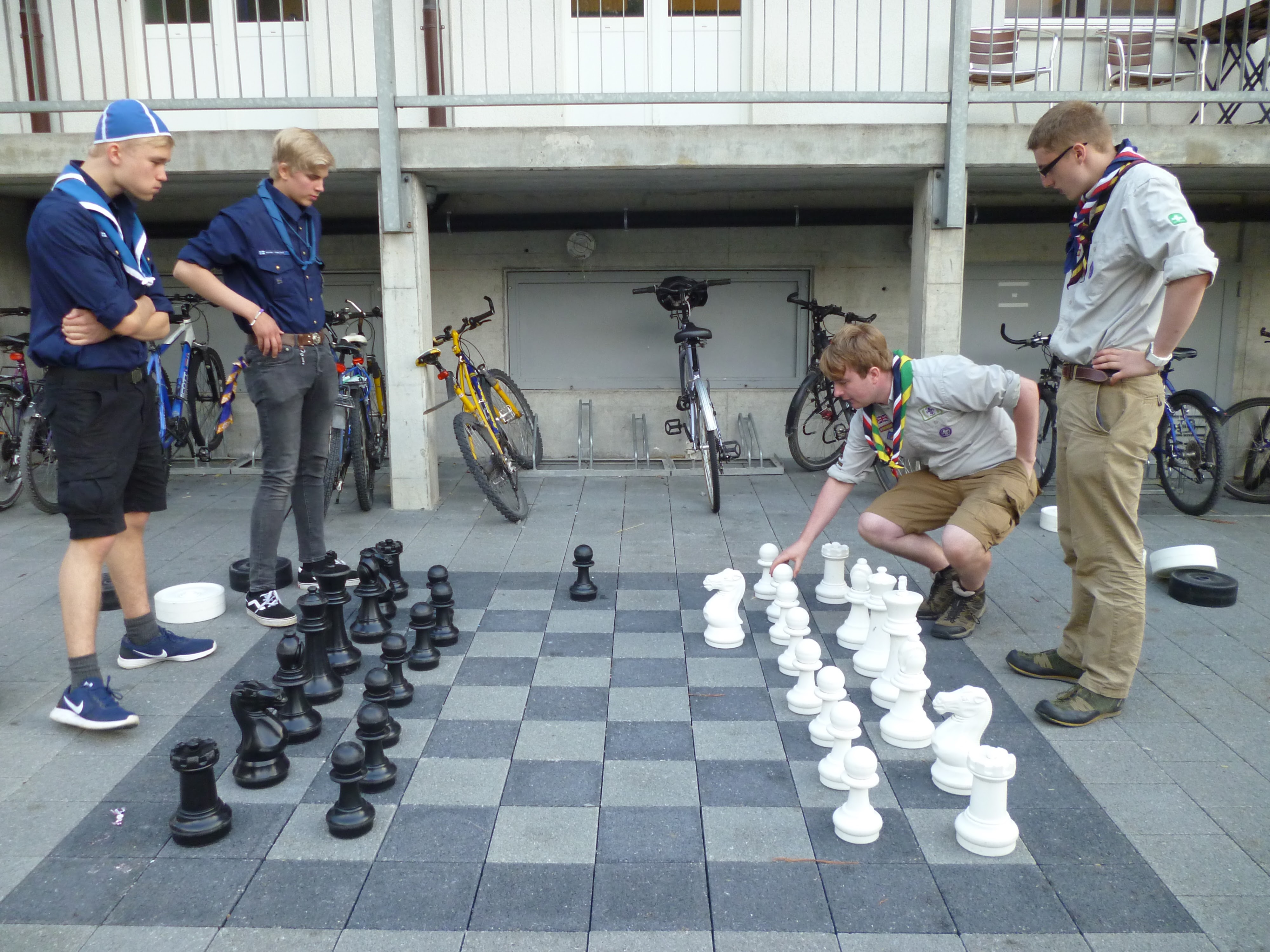 Make New Friends
Spend time meeting and socialising with hundreds of Scouts and Guides from all over the world. This is guaranteed to happen, whether planned or spontaneous!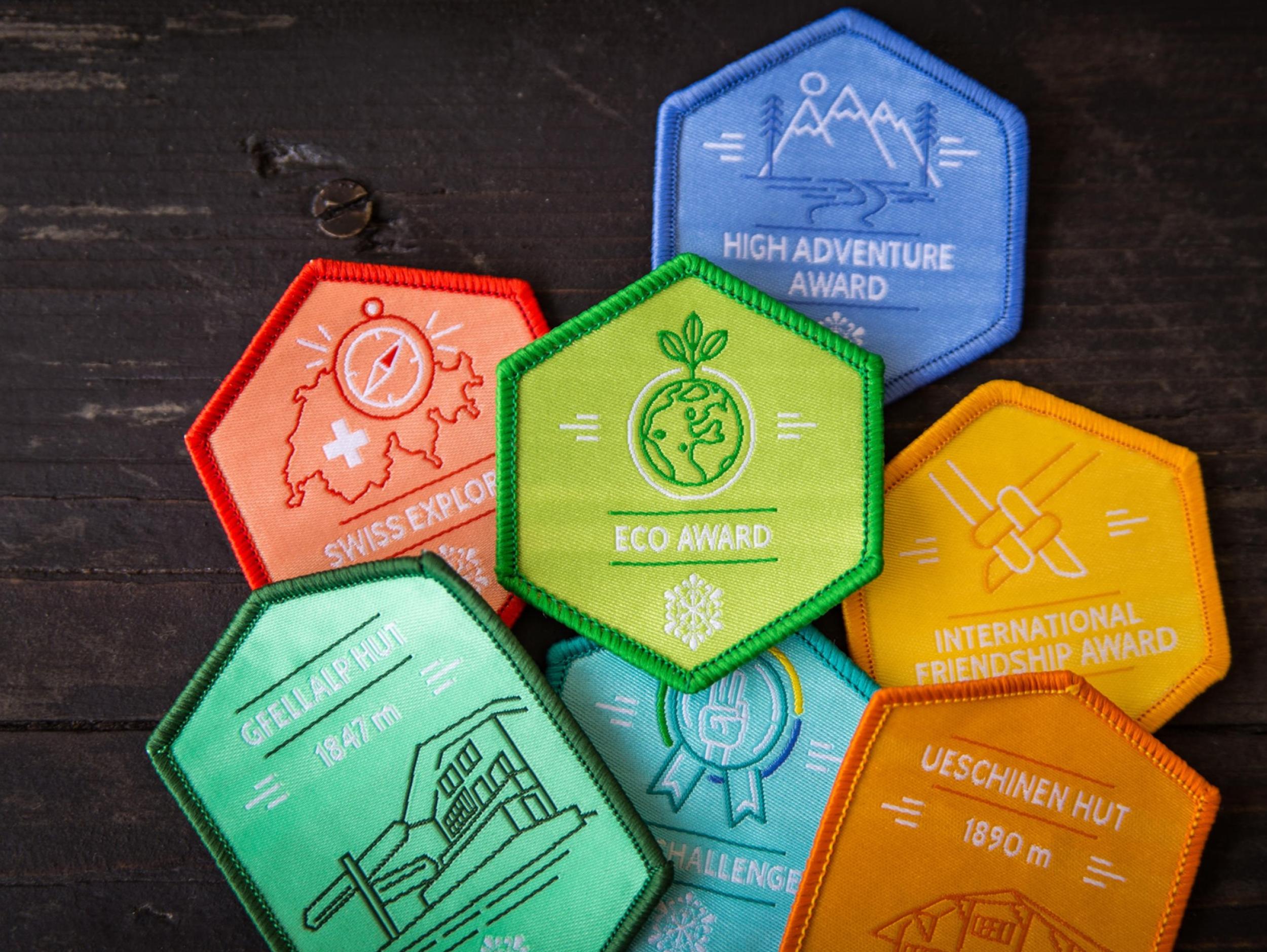 Badges
Whether you want to earn or swap them, you will be in an ocean of opportunities to get badges! There are countless challenge badges that you can complete throughout Witan.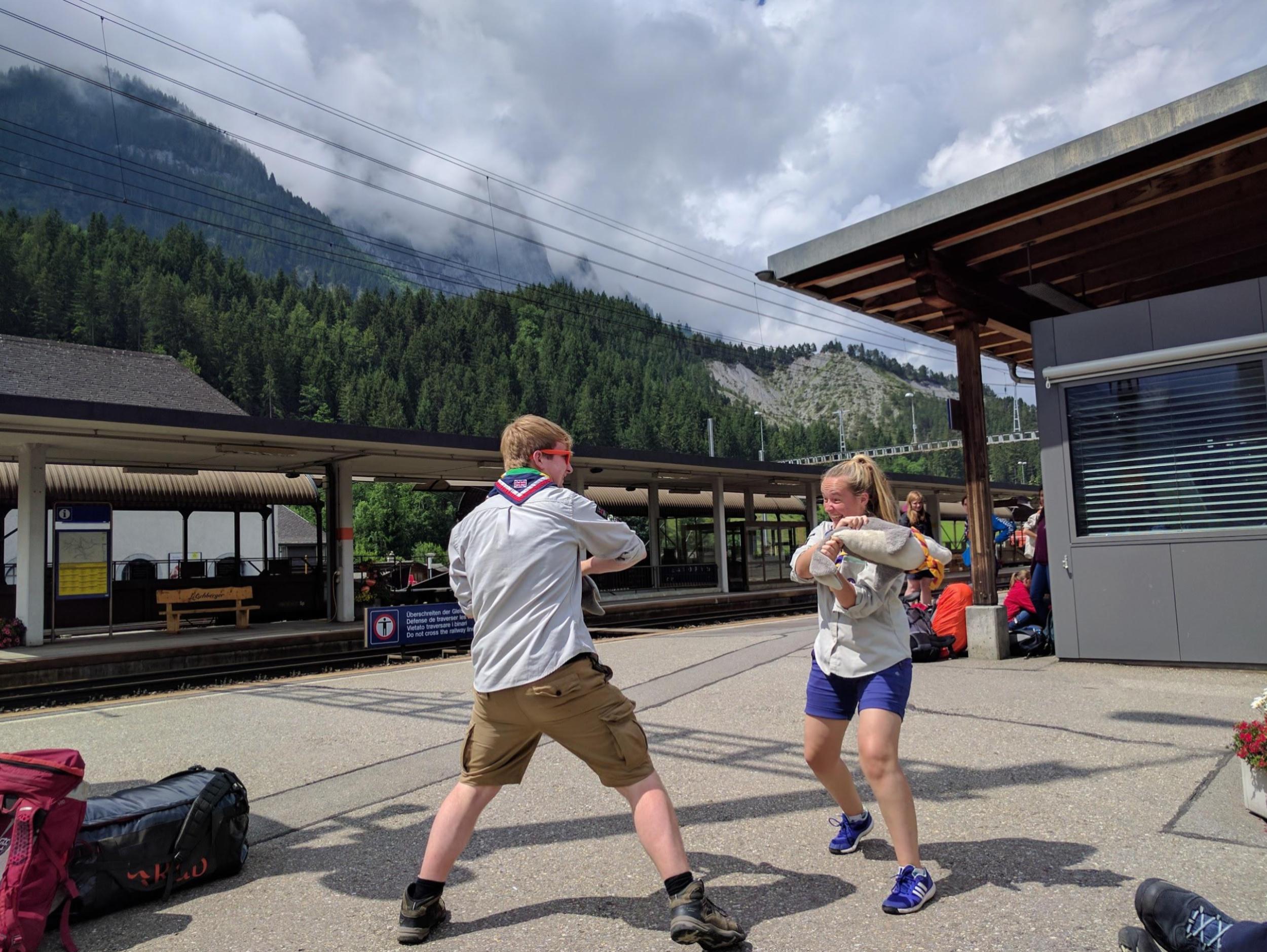 Kander Challenge
Be part of a team of Scouts from around the world as you navigate between a series of challenges around the Kandersteg. Have you got what it takes to win?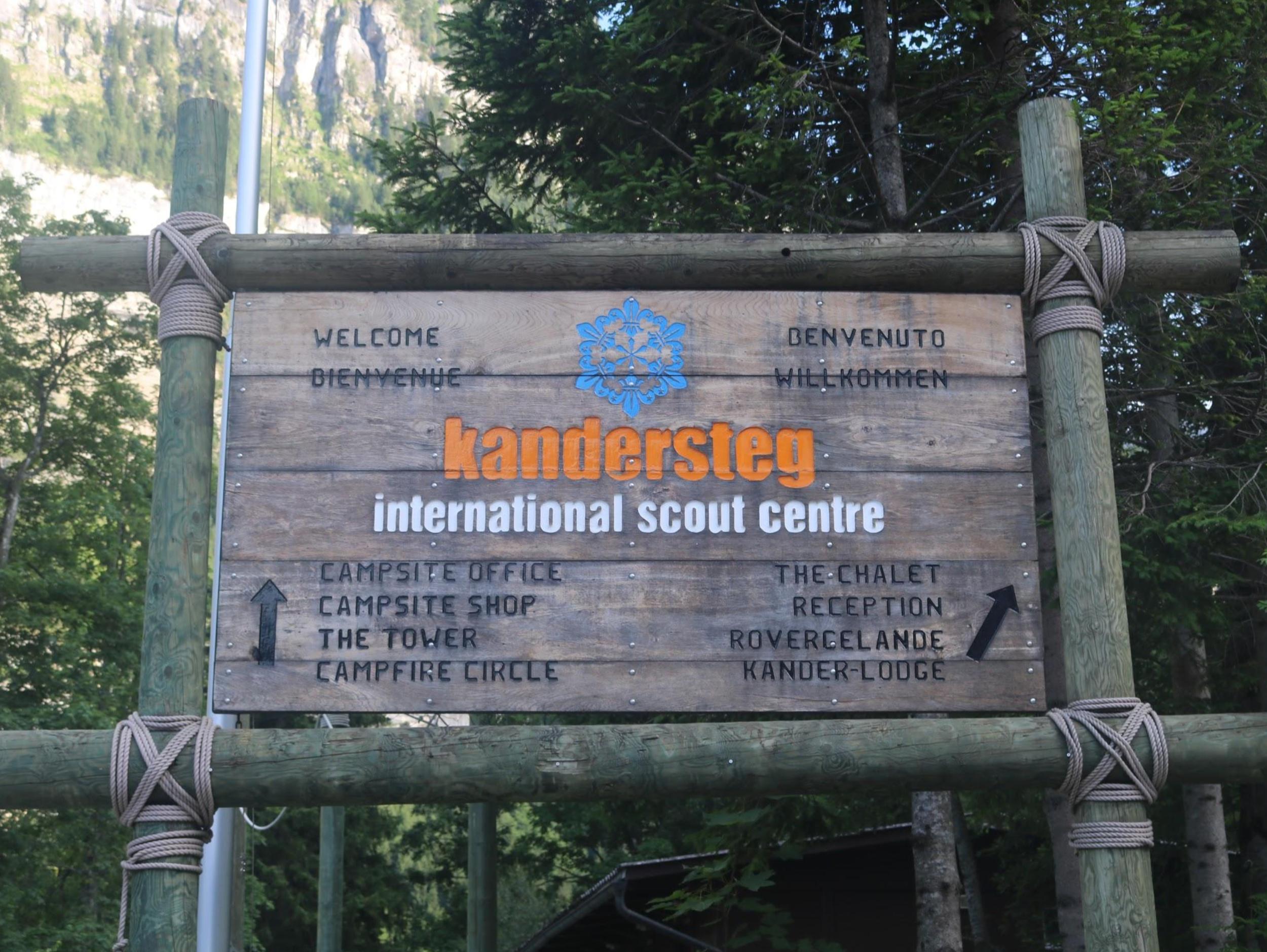 Kandersteg Campsite
Camp in the heart of the international Scouting community surrounded by Scouts from around the world! Take advantage of all the international opportunities.
Adventurous Activities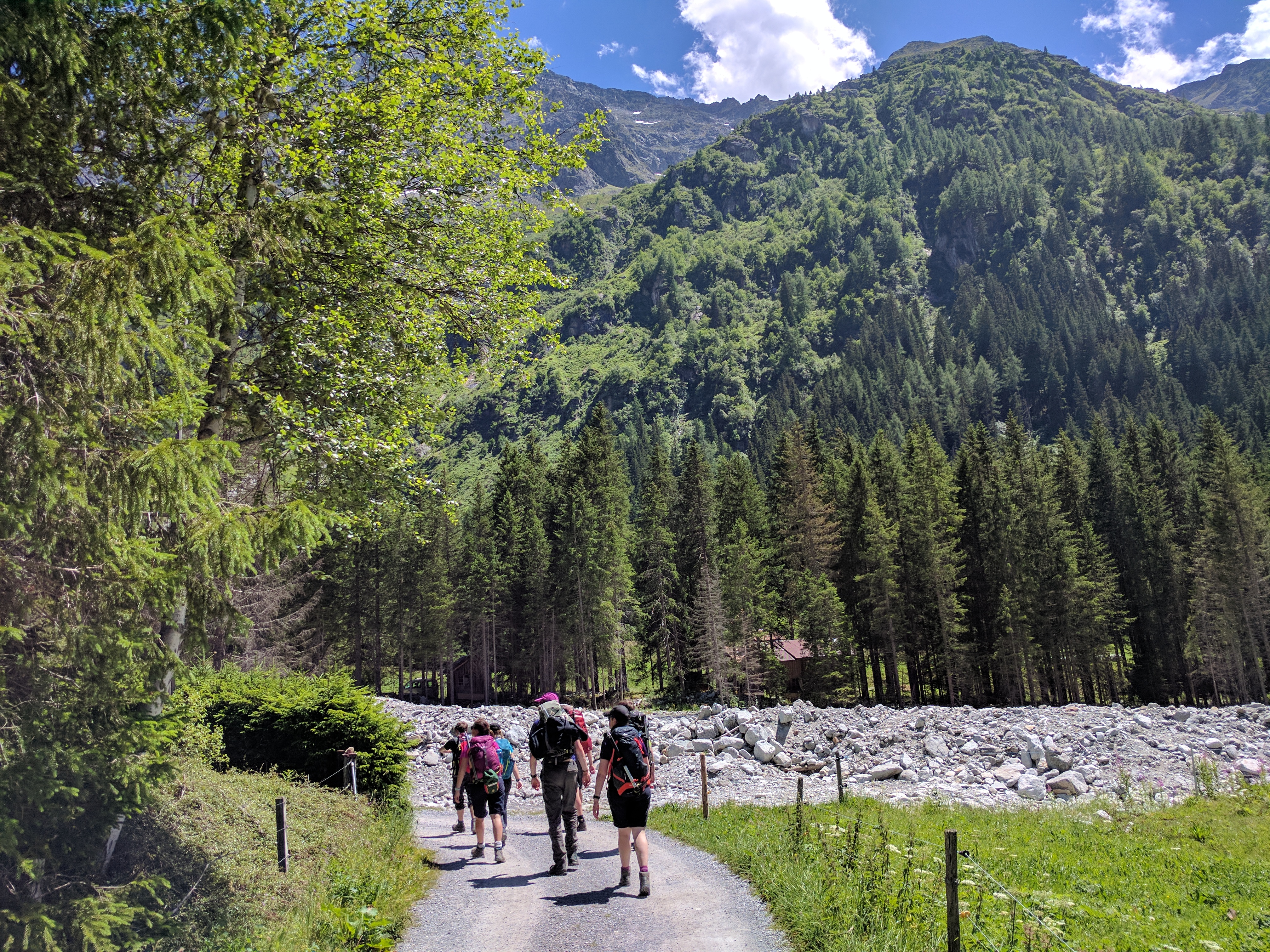 Walks & Hikes
Enjoy the true beauty of Kandersteg by foot, exploring the footpaths, forests and mountains. A range of different level hikes will be available for all experience levels.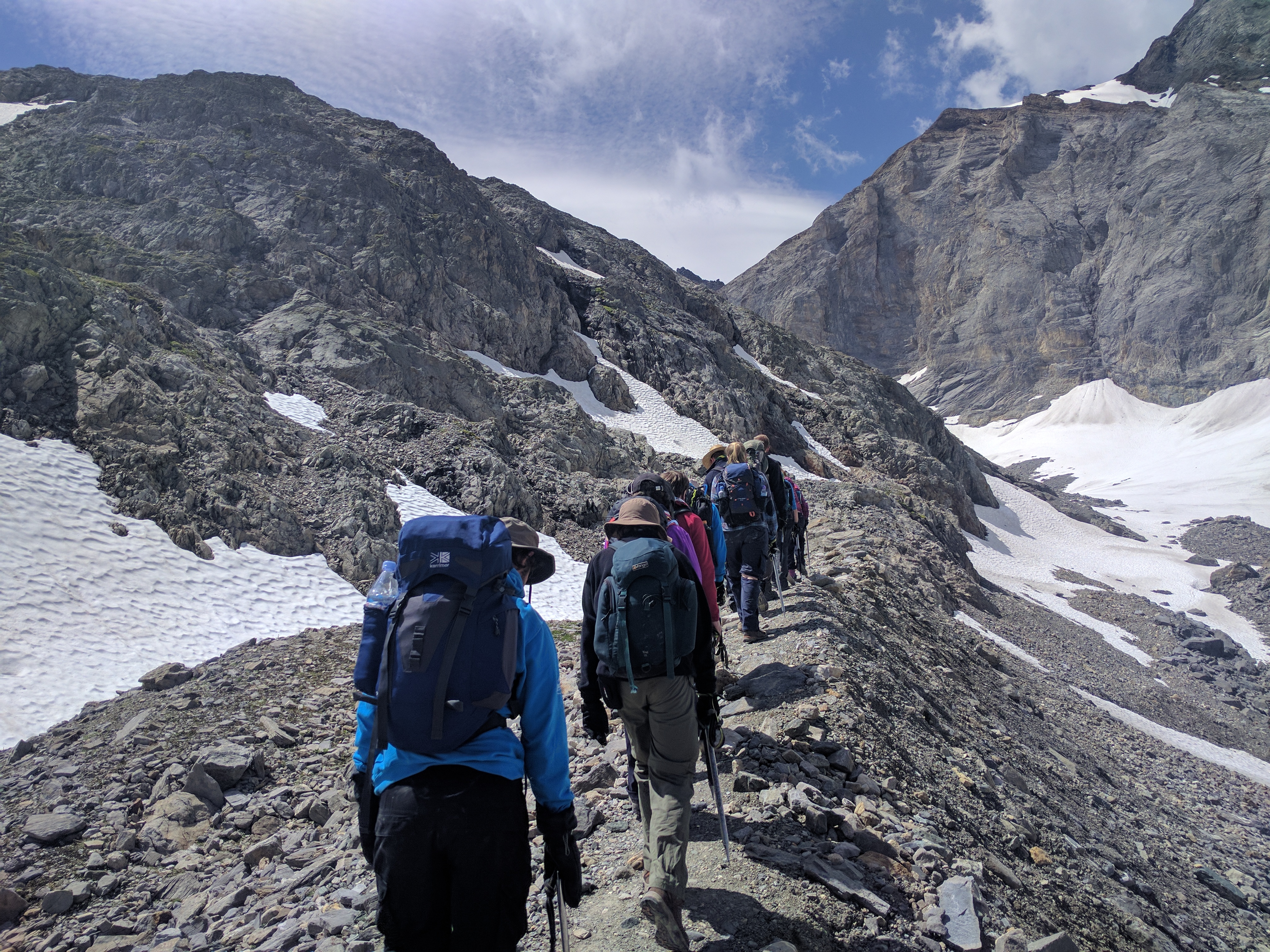 Mountain Hut Walks
Climb up to the top of a mountain and spend the night in a mountain hut with a reasonable amount of pasta. Enjoy even more spectacular views, snow and glaciers.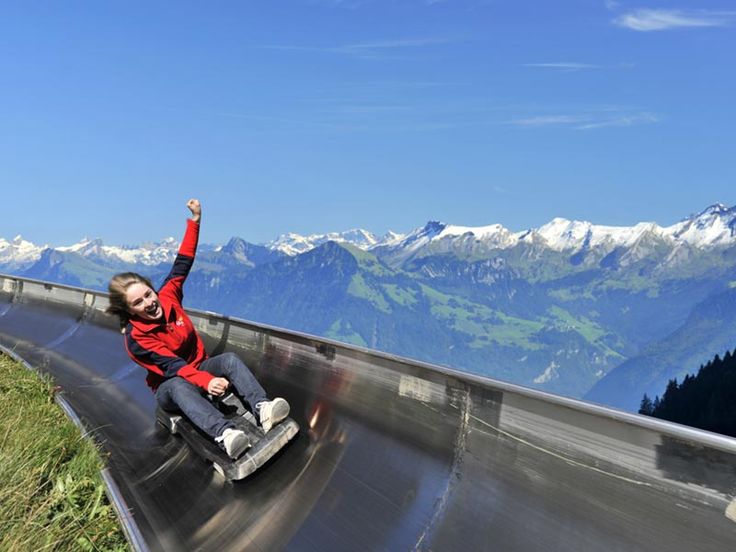 Summer Sledge Run
What could be more exhilarating than riding a toboggan round a 750m track on the side of a mountain? Fantastic views and thrilling descent!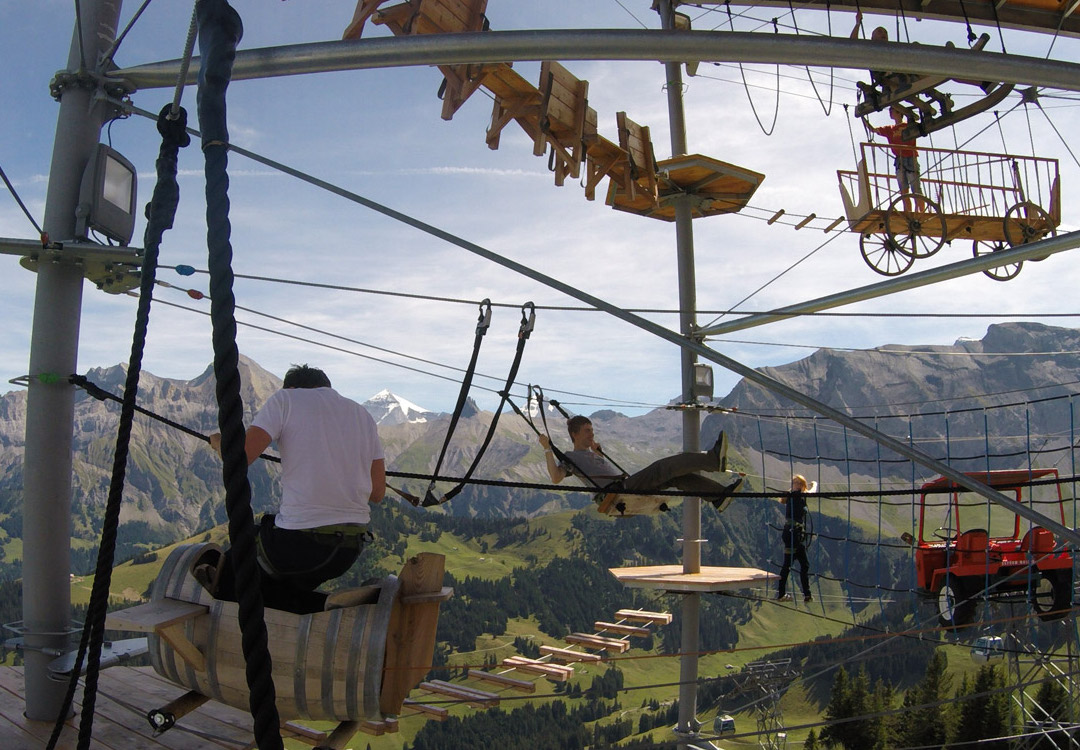 High Ropes
Get your adrenaline rush surrounded by the beauty of Switzerland. The Abelboden High Ropes course is certainly not for the feint hearted!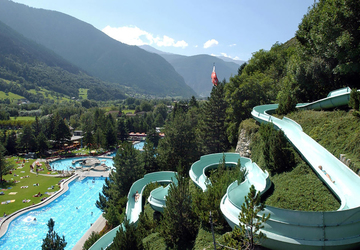 Brigerbad Waterpark
Get your thrill going down the 128m slide before relaxing in the thermal hot outdoor pools and a lazy river. You are guaranteed to get wet on this activity.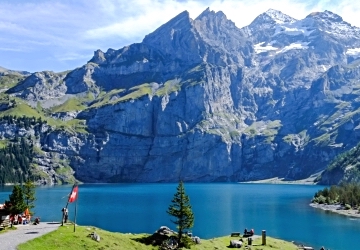 Mountain Swimming
Climb up and swim in lake or melted glacier water atop a mountain. Look down into the blue depths disappearing beneath you with terror and awe!
Cultural Activities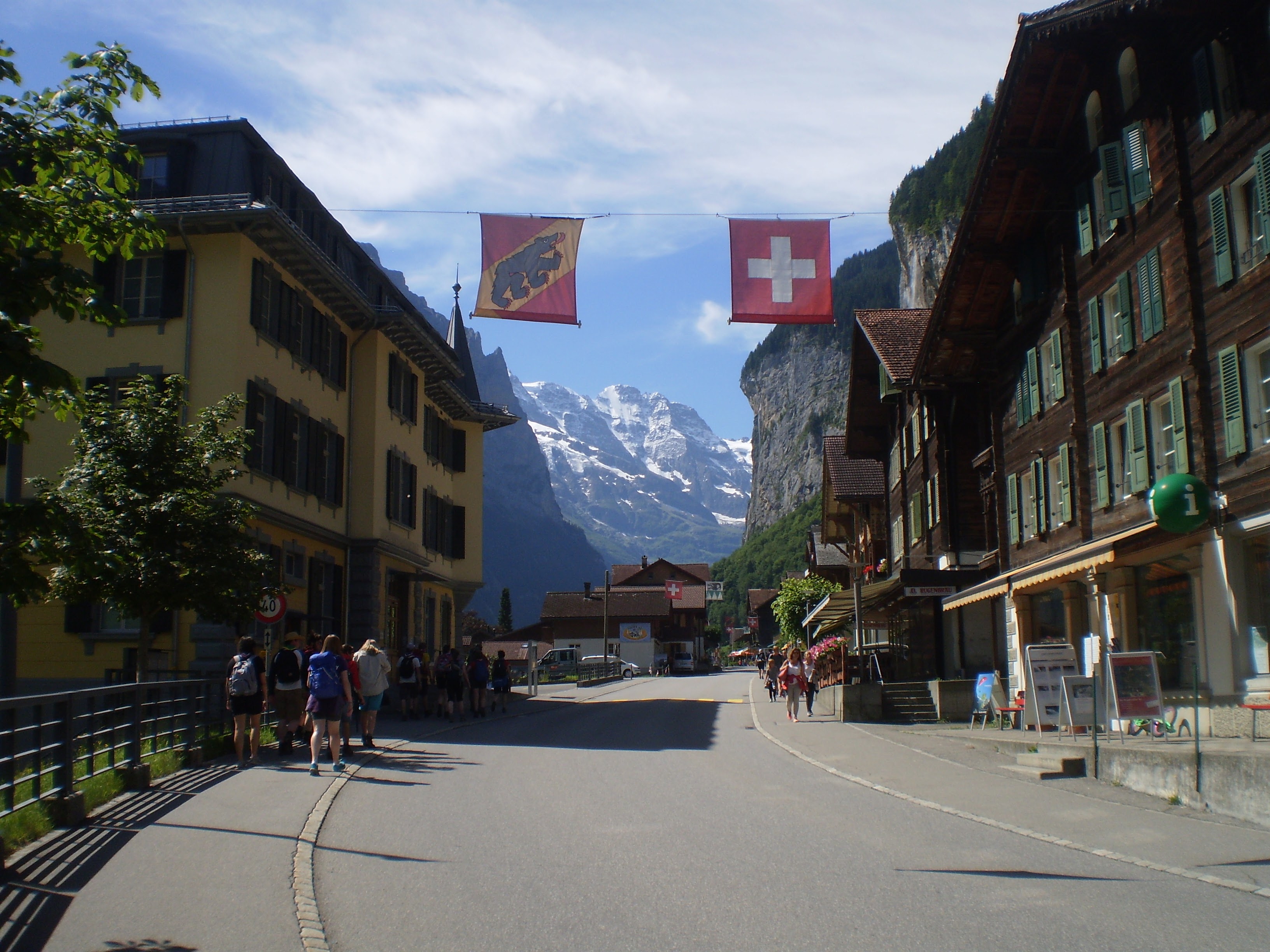 Kandersteg Village
Immerse yourself in the culture of our nearby Swiss village. Sample traditional foods, explore the culture and browse the normal bazar of tourist shops.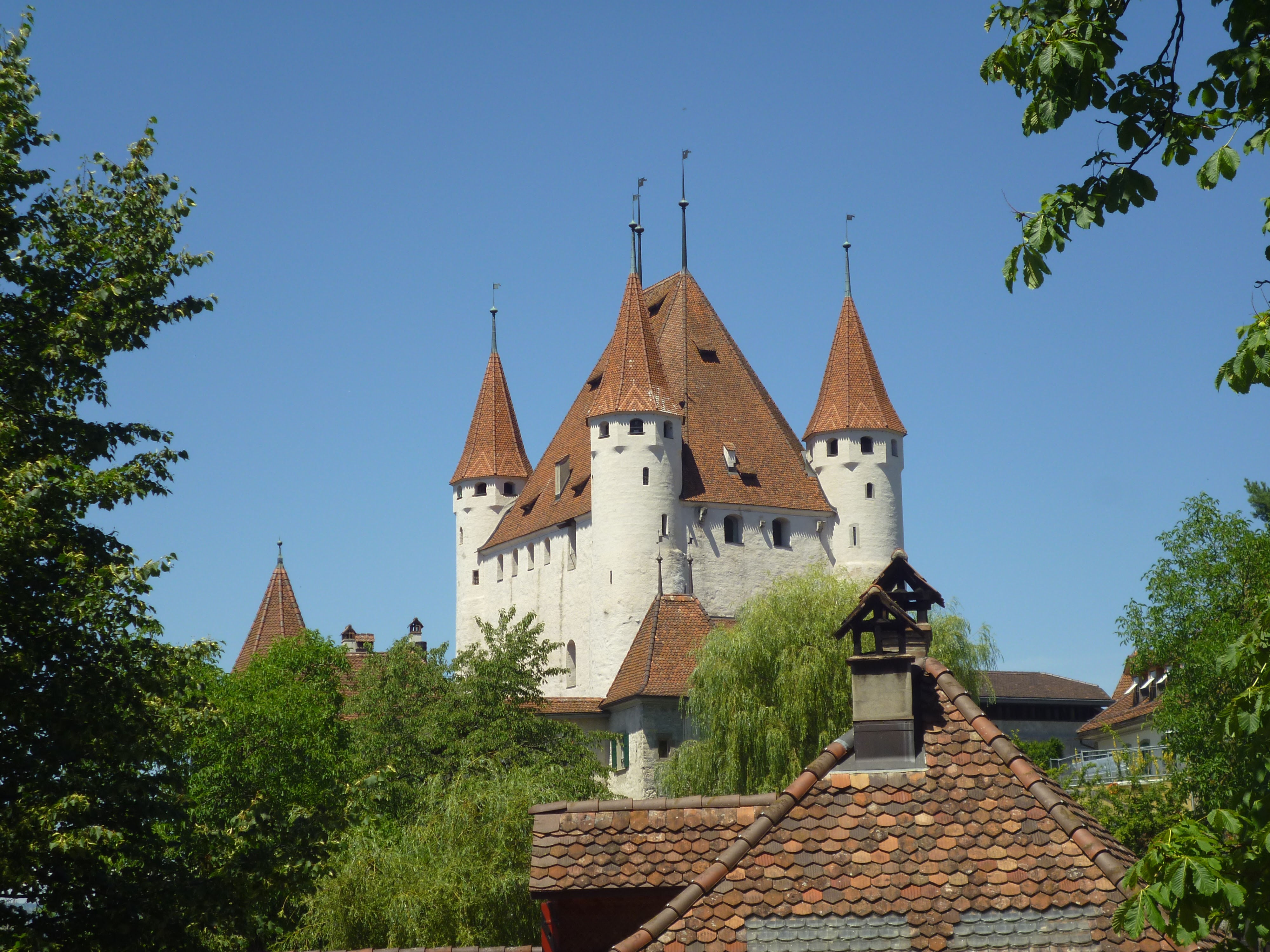 Thun Castle
Have a fun time visiting the 12th century historical castle of Thun and catch some glimpses of the nearby lake. No international trip is complete without castles!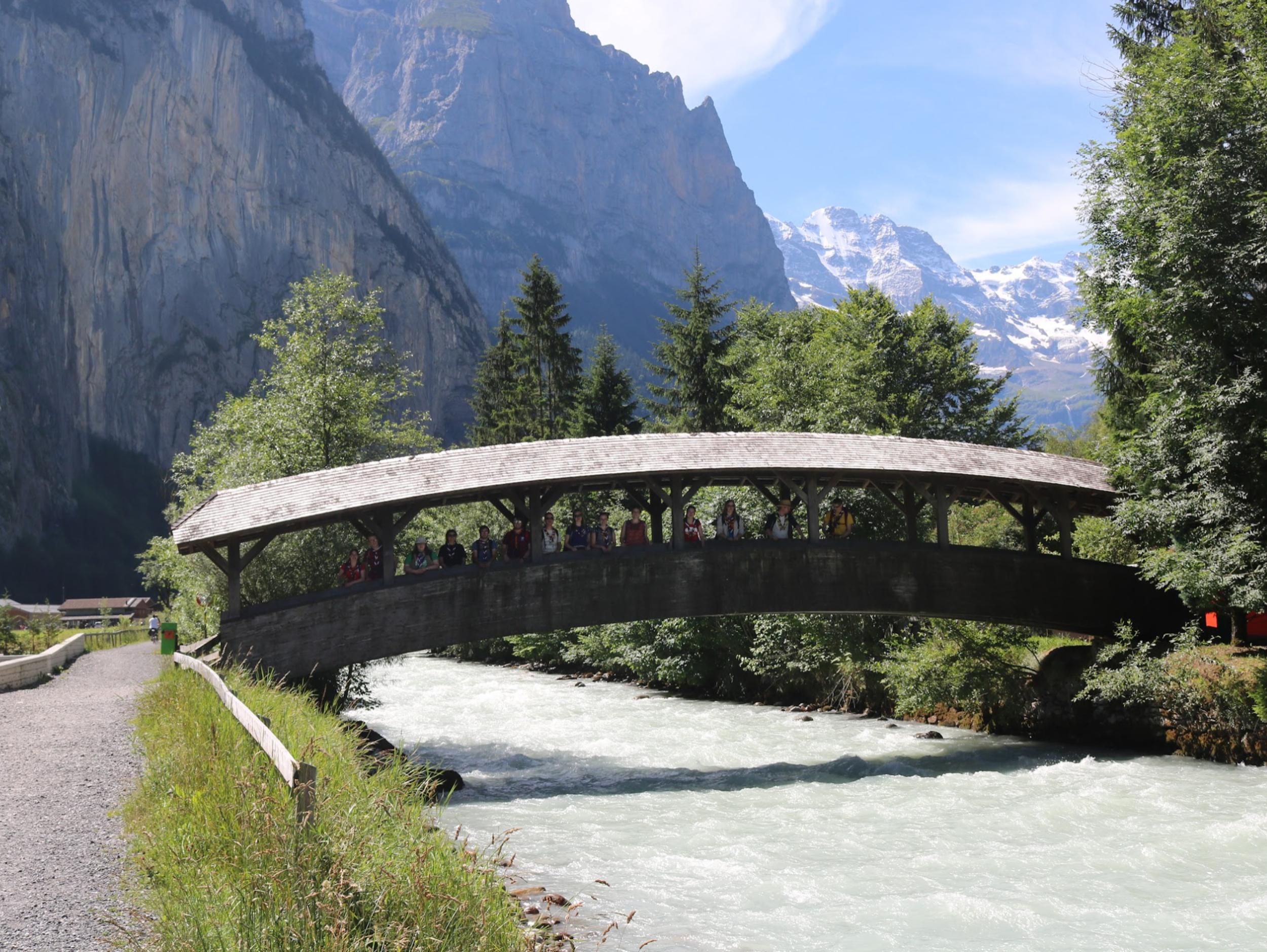 Swiss Alps
Kandersteg is right in the heart of the Swiss Alps. Every day will literally feel like you are living in a postcard! Instagram influencers this is the stuff of your dreams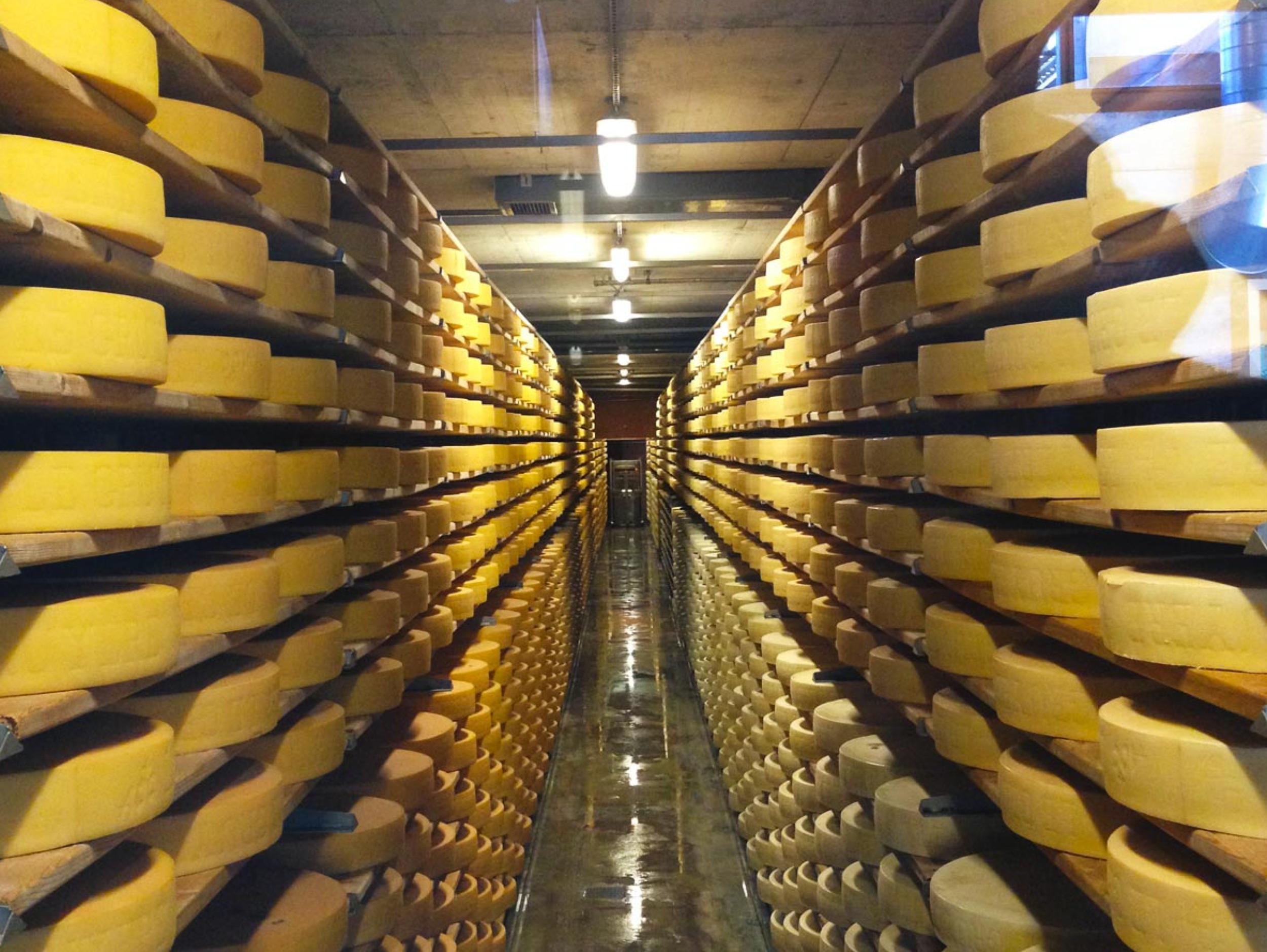 Cheesery Hike
Enjoy a relaxing walk around countryside with mountains, forests and views of Thun Lake before learning how traditionally the cheesemakers of the valley.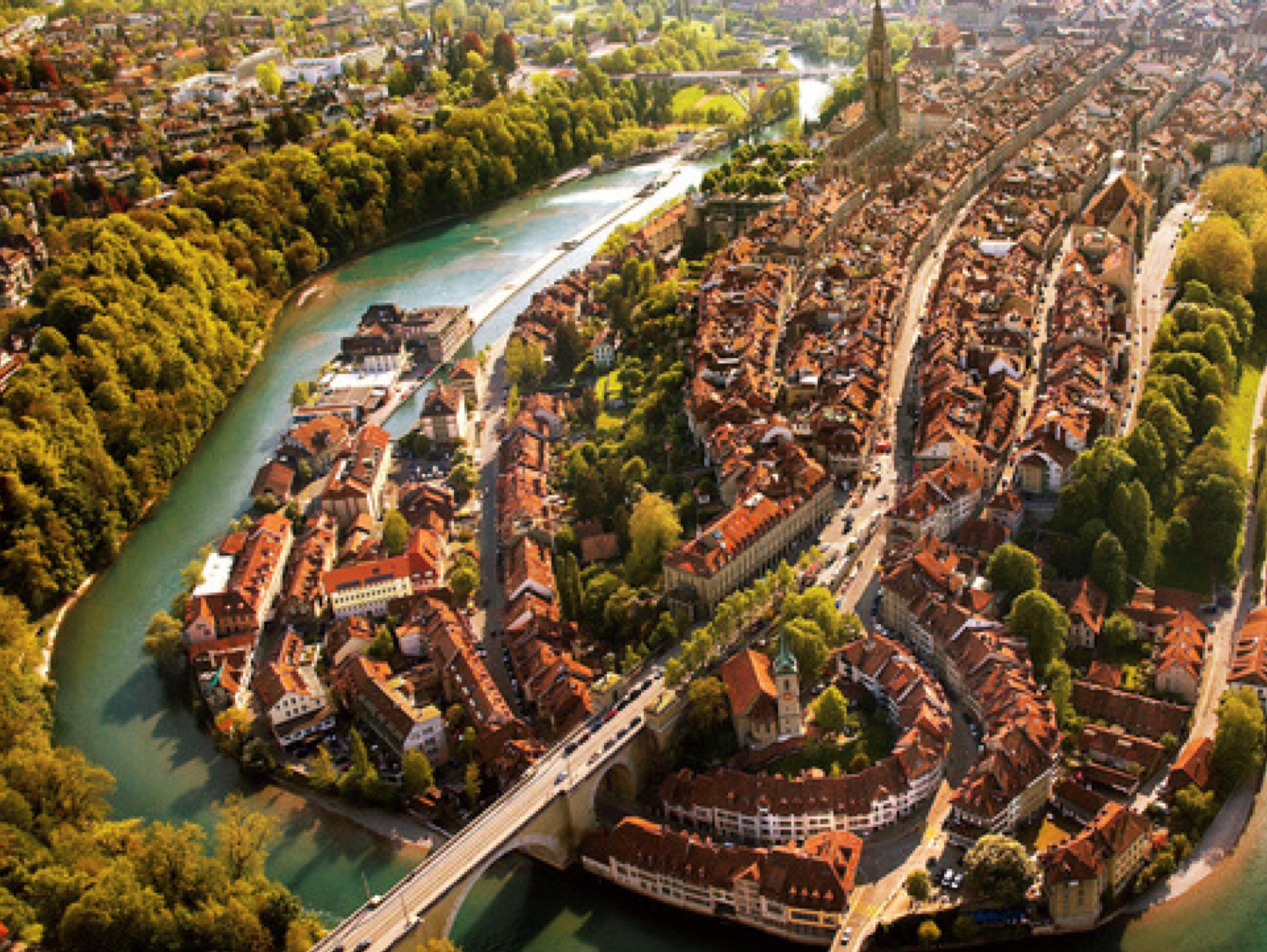 Bern
Spend a day escaping to the capital city of Switzerland and enjoy cafes, museums, galleries, shopping and much much more! There is plenty to keep you occupied!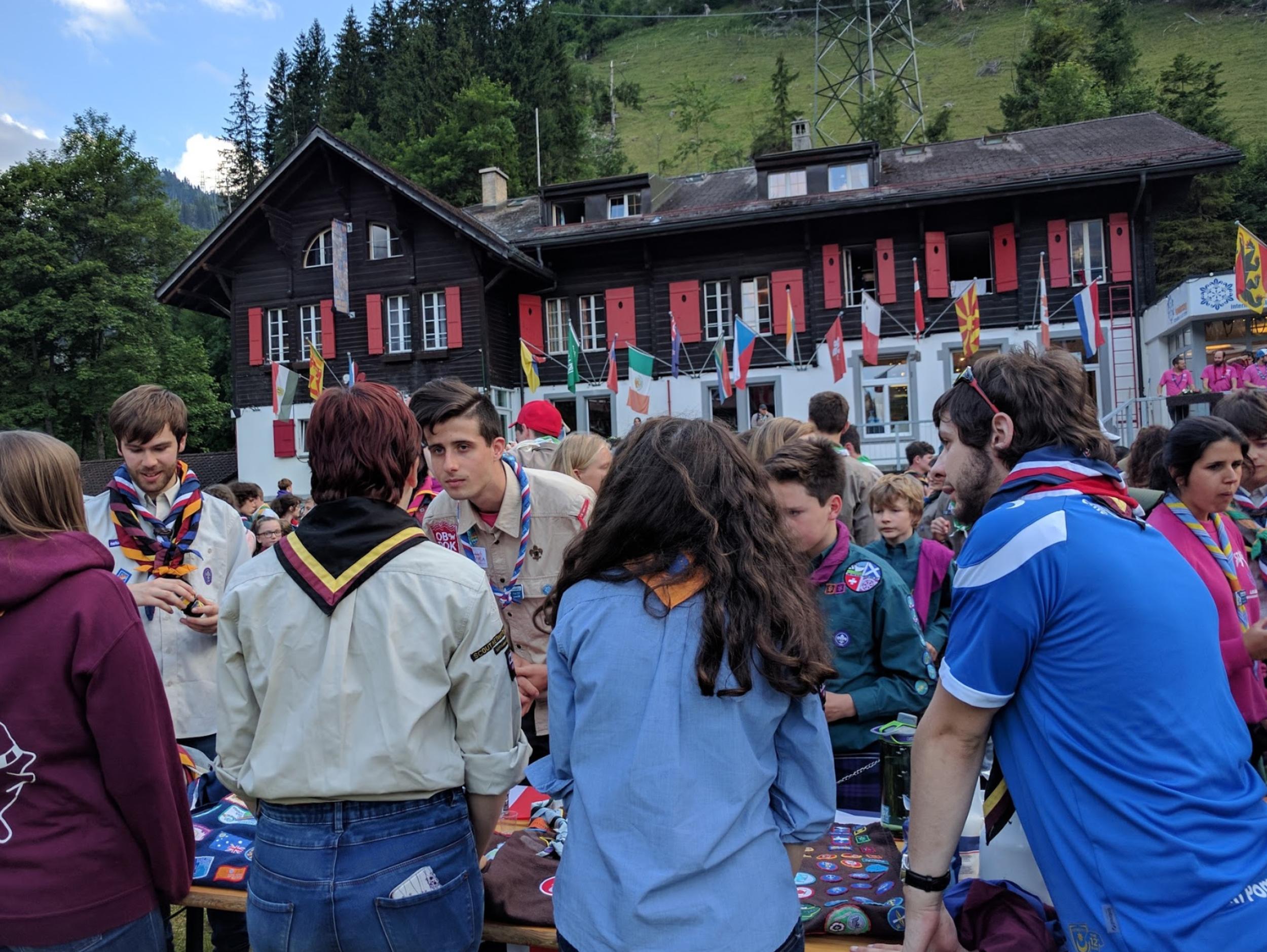 International Evening
Spend an evening with all the different International groups camping at Kandersteg to share culture, food and experiences! What will you share?
Environmental Activities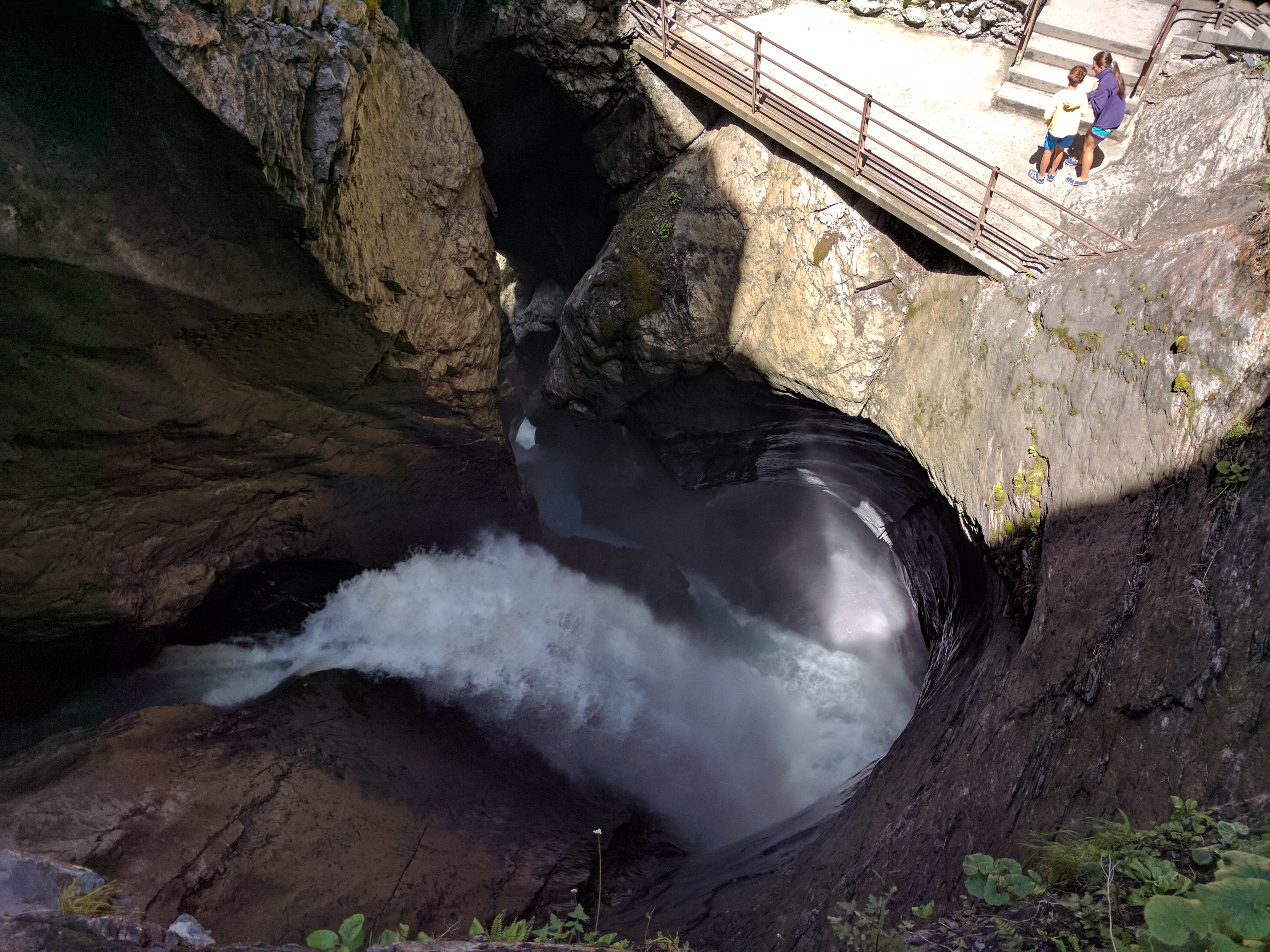 Trummelbach Falls
Enjoy the combined might of 10 different glacier waterfalls merging into one awe inspiring sight tucked away in a few caves. Plenty of steps to climb, but well worth it!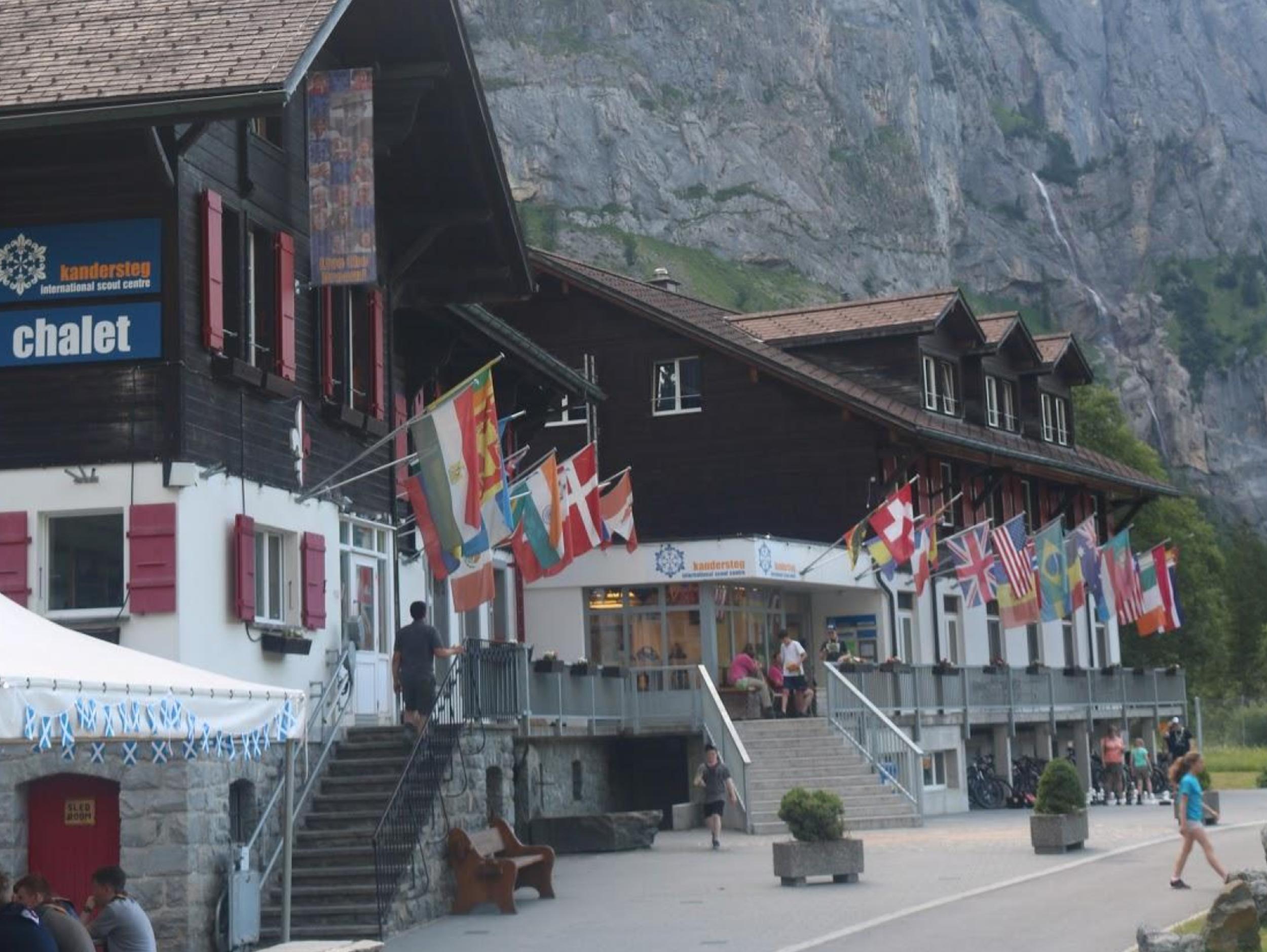 Site Service
Spend some time giving back the the Kandersteg Scout Centre and discover the behind the scenes work of its volunteers. You'll gain a new found appreciation for the site.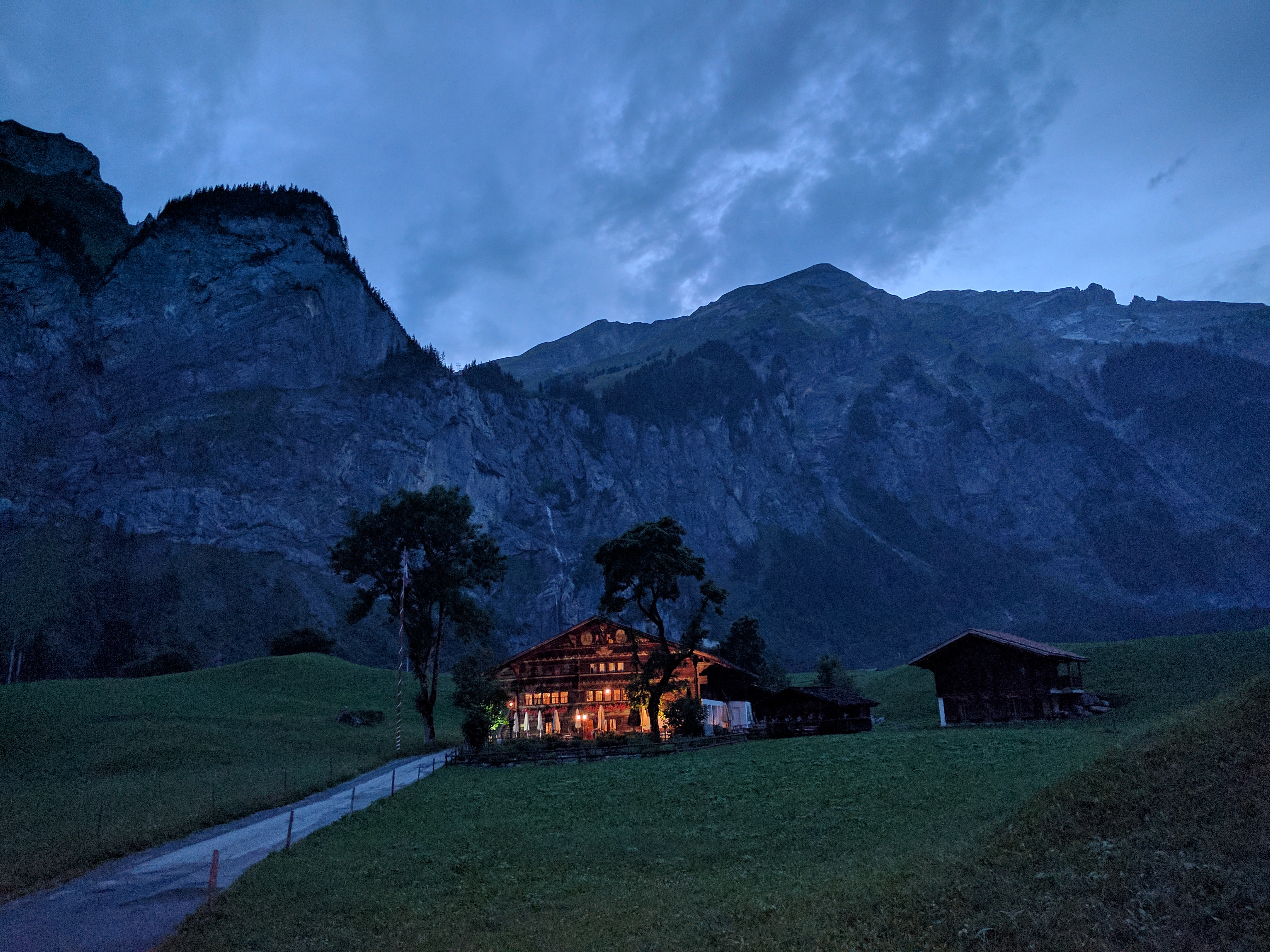 Bat Watching
The end of daylight doesn't mean the end of activities! Get out there and explore the nigh time nature of Kandersteg. Even of you aren't looking for them you will see them.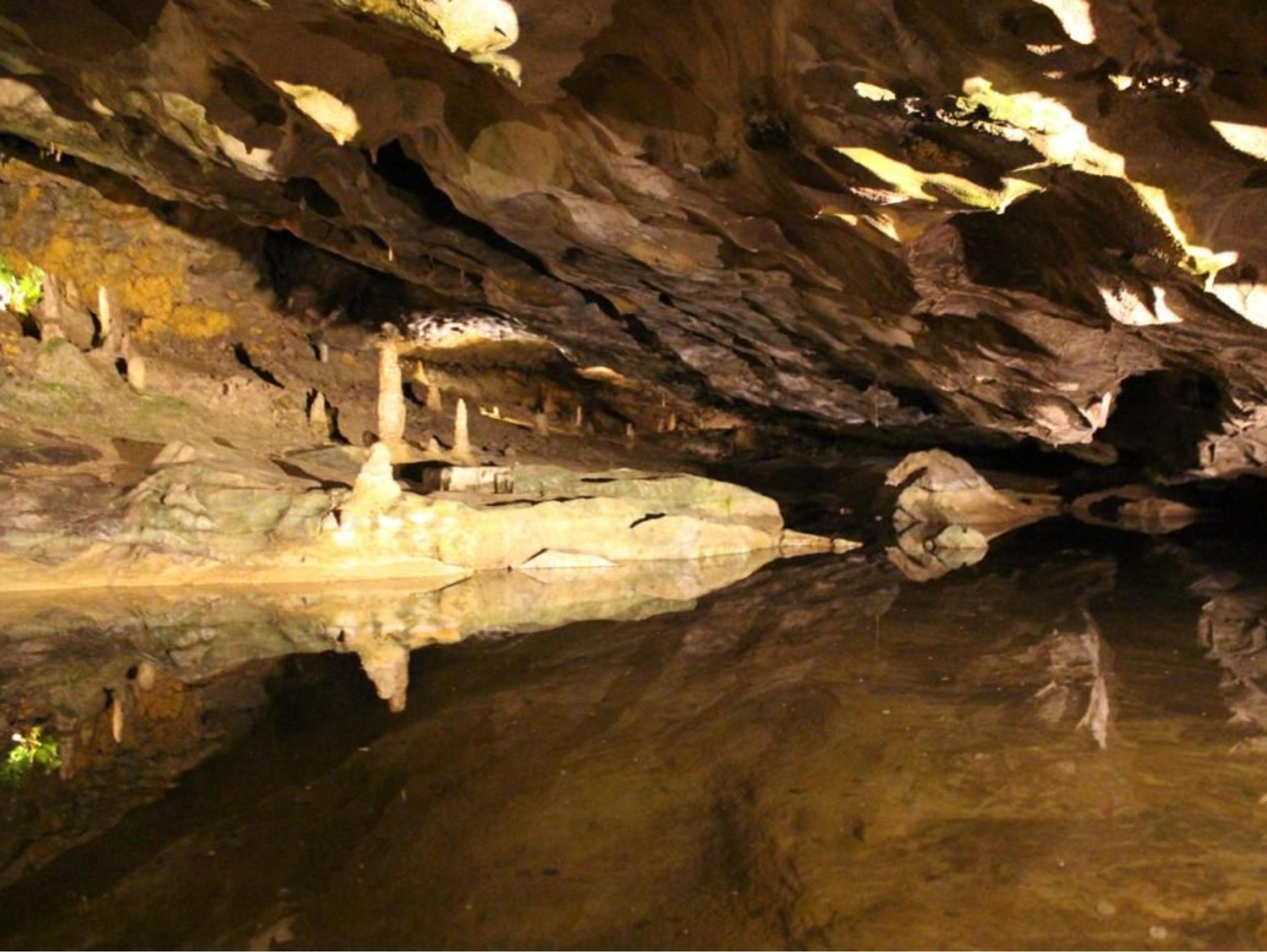 St Beatus Caves
Try not to get lost in the amazing 1000m of cave passageways. History claims this extraordinary geological site once sheltered mythical creatures deep in its heart.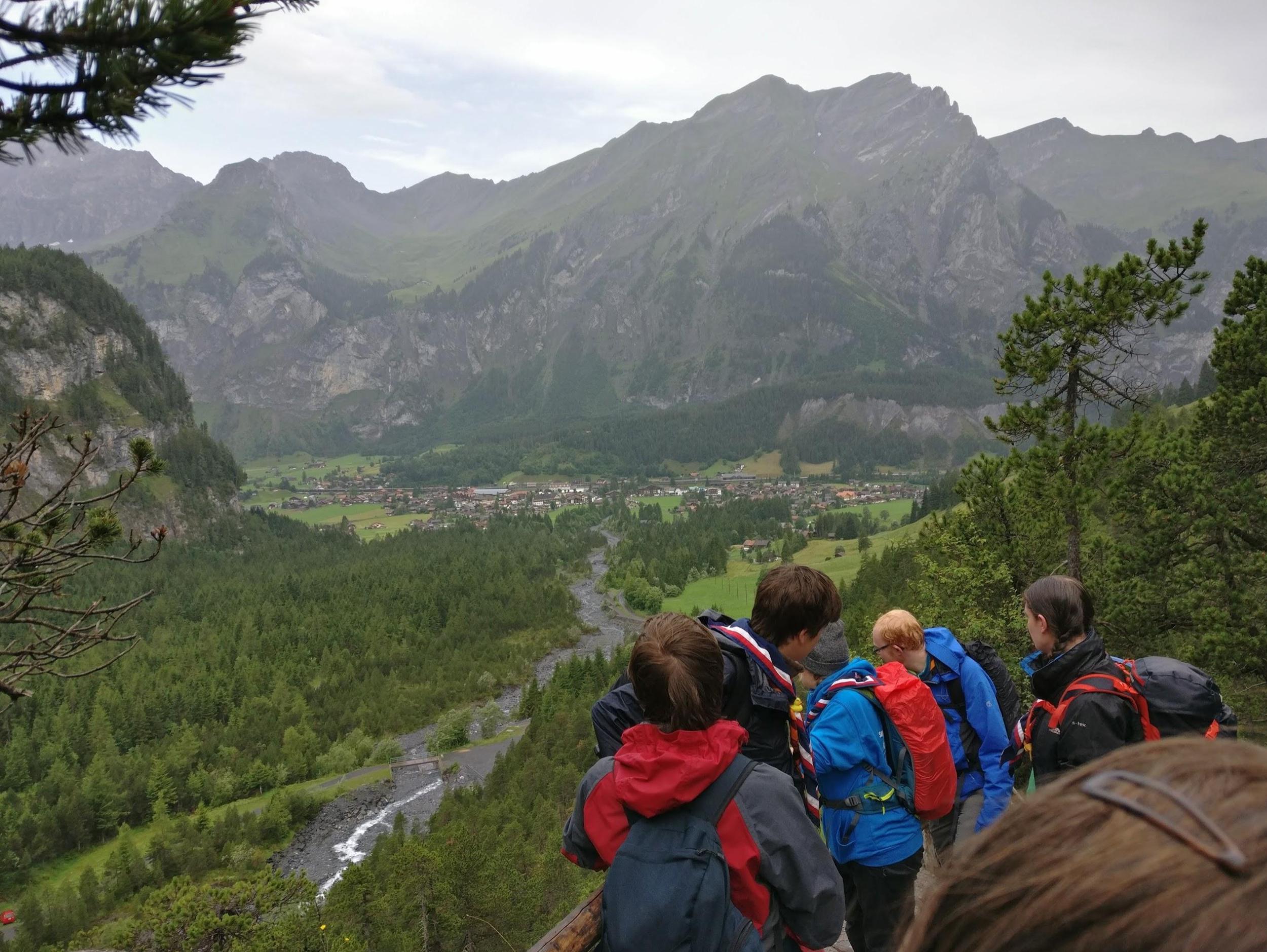 Geocaching
Explore the beauty of Switzerland while being dragged around and directed with secret caches of trinkets. There are plenty around the campsite and Kandersteg.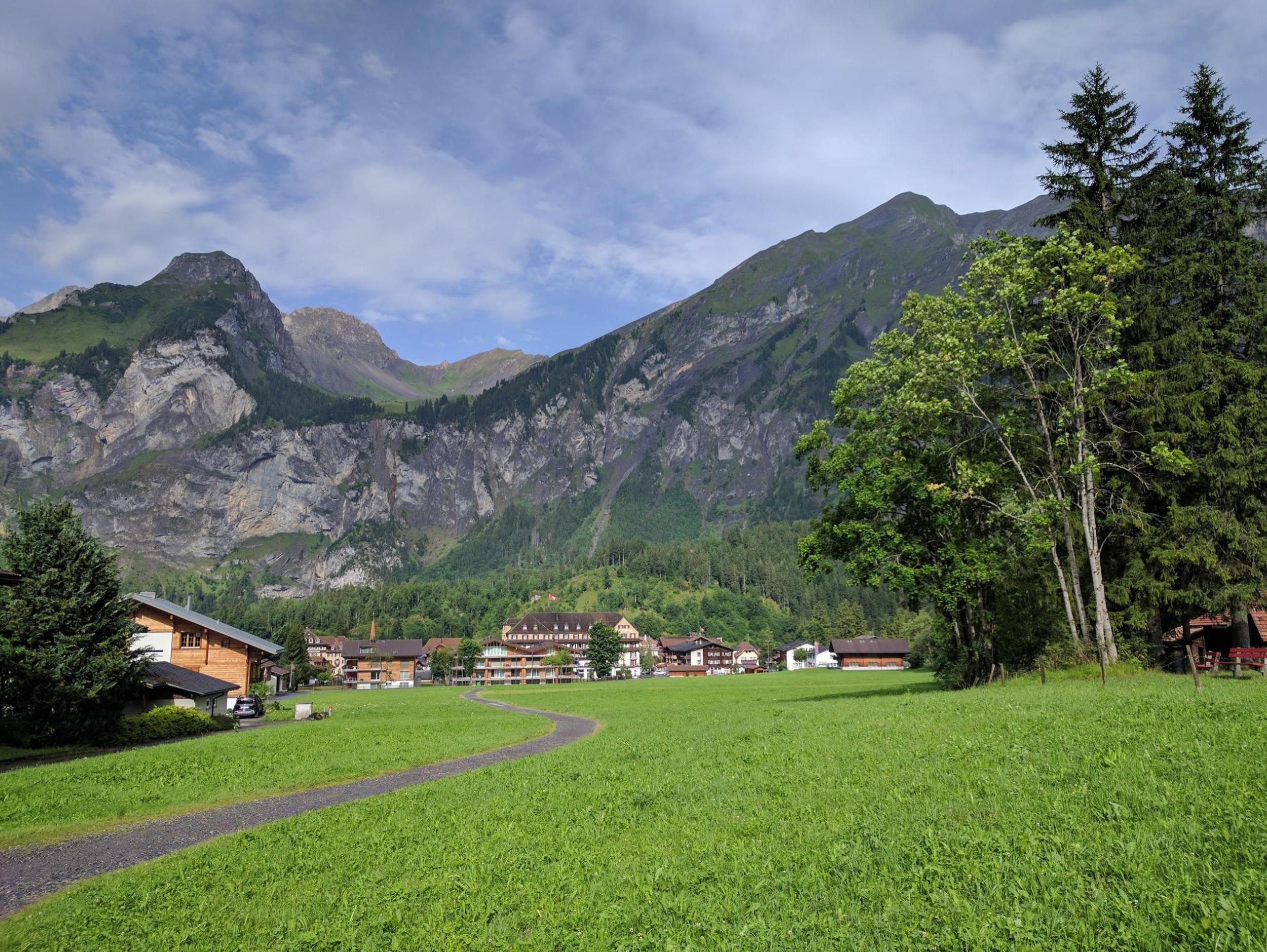 UNESCO Service Project
Get up on the mountains and spend a day working with local farmers to help conserve parts of the UNESCO world heritage Swiss Alps Jungfrau-Aletsch region.

If you experience any issues in the booking process, please contact webmaster@ssago.org.